SLEAFORD MODS
Australian Tour March 2020
Handsome Tours is elated to announce that the UK's Sleaford Mods are finally making their way to Australia playing a run of headline dates and festivals through February and March 2020.
*VENUE UPGRADES AND SECOND SHOWS ANNOUNCED*
As one of the most important, politically charged and thought-provoking bands in music today, Sleaford Mods have been running crass but clever commentary on The People's discontent, their five critically acclaimed albums a pre-Boris crystal ball of impending doom.
Stumbling into the music scene in 2013 at a time of political and creative austerity, their breakthrough album 'Austerity Dogs' surprised many and caught the moment, spearheading a punk renaissance and paving the way for a generation of new artists.
On paper it shouldn't work. Andrew Fearn's functional beats, post-punk bass, cheap keyboard riffs and wafts of guitar underpin lyricist Jason Williamson as he rages against austerity-era stagnation, his anger a call-to-arms to all of us who work under a system that privileges the wealth of the few over the bare comfort of the many. The result is exhilarating, cathartic and brutally brilliant bass heavy dance floor tunes with a message that makes Sleaford Mods as vital politically as they are artistically.
On finally touring 'down under' Jason says, 'After a load of grief online about not playin' Australia, we're finally coming. Me and Andrew are big fans of your music scene, you've got some quality bands breaking through so we're lookin' forward to it. Buzzin'!'
It's taken years to get them here, so be sure to catch Sleaford Mods. Tickets on sale now.
Tour Dates
Metro Theatre *upgraded*
It's Over!
Croxton Bandroom
It's Over!
Croxton Bandroom
It's Over!
The Triffid *Upgraded*
It's Over!
Rosemount Hotel
It's Over!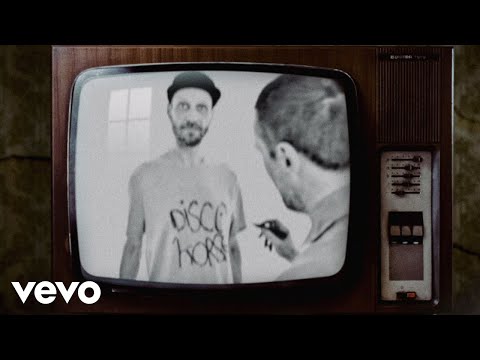 Filed under: Sleaford Mods