ABRA
Australian Tour August 2017
**********
IMPORTANT ANNOUNCEMENT
A statement from Abra's team:
"It's with the highest level of regret, that ABRA and her team have decided to cancel the remainder of her Australian tour dates. She fell very ill right before, she arrived in Australia on August 25th. Unfortunately, the traveling and performing has caught up with her, and her illness has only worsened. She is returning home in order to rest and overcome her illness and fatigue.  Our sincerest apologies to all of ABRA's fans. We'll be back as soon as we can."
In response to this unfortunate situation, Red Bull Music Academy is excited to announce that New York rapper and well known "RIOT BOI" Le1f will replace ABRA at the Sydney event for an exclusive Australian live performance, alongside the Thank Guard crew including Manu Crook$. The show will now move to Hudson Ballroom – Ticket holders will be offered a full refund OR priority entry to that show and remaining tickets will be available on the door subject to capacity. Existing ticket holders please contact info@oztix.com.au for more info.
**********
Darkwave dutchess ABRA makes her Australian debut this August playing shows alongside a super-bill of Thank Guard family artists and presented by Red Bull Music Academy.
ABRA is an outlier. Moving around with her missionary parents, ABRA was born in New York and raised in South London, before eventually landing in Atlanta. Like her upbringing, ABRA's music isn't specific to a place, a time, or a sound. Instead, it's a blend of influences, informed — but not defined — by its surroundings. Utilizing different components of Miami Freestyle and electro-funk 808's topped with her own airy R&B-tinged vocals, ABRA's voice and sounds are familiar, but uniquely contemporary.
Every note on the 'Princess' EP, released via True Panther Sounds, is written, produced, and performed by ABRA – often in the solitude of her bedroom closet. As an introverted youth, she dug into the internet to find community and inspiration. Then, as now, she found inspiration in unique juxtapositions, as seen in her early acoustic covers of Gucci Mane, Waka Flocka Flame and 2 Chainz that she posted on Youtube.
Those videos eventually led her to a new community, Awful Records. The Awful crew – a collective of friends, artists and collaborators creating their own hypercolor, DIY version of Atlanta's burgeoning weirdo-rap movement – embraced her fully. Even within the rap-oriented Awful crew she is an iconoclast: for her own productions, she avoids the conventional sounds of Atlanta trap in favor of drums and synthesizers reminiscent of 1980's pop.
While still featuring on various Awful Records artists' music, her own music and image is sacrosanct. She conceives her own videos and acts as art director for all packaging and photo shoots. 'Princess' is a portal into her self-contained universe and it shines with a profound confidence. Never compromising on her vision or artistic process, she has molded her surroundings into her strict aesthetic and vision. No longer a lone outlier, she is a leader and lightning rod for a world of fellow outsiders. ABRA is a true 'Princess' in a monarchy of her own creation.
Tour Dates
JACK RABBIT SLIM'S
It's Over!
THE CORNER HOTEL
It's Over!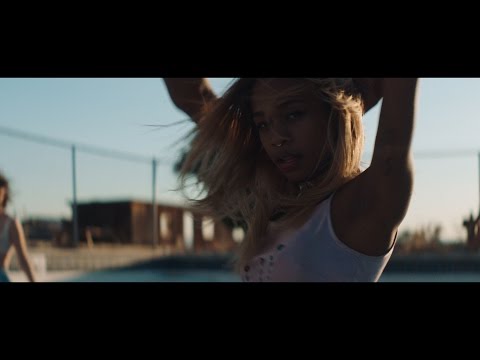 Filed under: Abra