ALEX LAHEY
Australian Tour June 2019
Handsome Tours and triple j are proud to announce that Alex Lahey will tour Australia this June on the back of her forthcoming sophomore album, 'The Best of Luck Club' due for release 17th May. She will be joined by Stand Atlantic on all shows.
TICKETS ON SALE NOW
Extending far beyond an album or tour name, Lahey welcomes you to 'experience' The Best Of Luck Club, where there's no dress code and you can check in any time you like.
Off the back of the success of her debut album 'I Love You Like A Brother' (2017), Lahey toured extensively both locally and internationally. After impressing viewers around the world during her American TV debut on 'Late Night With Seth Meyers' in late-2017, 2018 saw Lahey booked for a string of Australian festivals including Falls, Groovin The Moo and Splendour In The Grass. Lahey also played iconic North American festivals such as Lollapalooza, Bonnaroo, Sasquatch, Osheaga, Hangout and Bottlerock.
Aside from "noodling around with ideas" on guitar while on tour, Lahey then set up Nashville for some intensive songwriting sessions for her second album. "I just locked myself in a room 12 hours a day, and wrote a song every single day I was there, and I think about half the record is made up of those songs," Lahey proudly admits of this productive period that triggered the concept for 'The Best Of Luck Club'.
Irresistibly catchy hooks abound throughout this Australian songwriter and multi-instrumentalist's assured second full-length with Lahey's distinctively candid lyricism giving a voice to millennial ennui. The ten songs on this record document 12 months during which Lahey navigated "the highest highs and the lowest lows" in her life to date.
Of the album, Lahey says:
"These songs are almost written for each patron of a dive bar, because they're so varied in the experiences that are being presented and it's almost as if each one of the songs is someone's day… I feel writing these songs is me going into 'The Best Of Luck Club' and reflecting and coming out with each individual song."
Both sonically and thematically, the collection of songs on 'The Best Of Luck Club' are as diverse as the characters Lahey found perched on dive bar stools ready to lend their ears.
Don't miss your opportunity to join Lahey alongside special guests Stand Atlantic during her Australian tour this June.
Tour Dates
Melbourne (18+)
Sat 22 Jun 2019
Forum Melbourne
It's Over!
Melbourne (U18)
Sun 23 Jun 2019
Northcote Social Club
It's Over!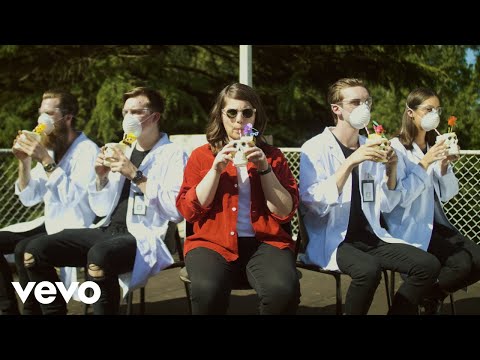 Filed under: Alex Lahey