ALLAH-LAS
Australian Tour December 2023
Handsome Tours are stoked to present the return of Allah-Las this Summer!
For the last 15 years, Allah-Las have alchemically melded surf rock washes with folk rock jangle and rock, cultivating a sound from the annals of California culture. Across four hazy albums, Allah-Las has captured the melodies and moods of the sand, sea and everything in between.
Last in Australia in February 2020 right before the world shutdown, it's only fitting Allah-Las return with their new album, Zuma 85, crafted during the two years of downtime that followed.
Zuma 85 signals the start of a new era for Allah-Las and finds the band reinventing itself in defiance of the algorithmic categorization and robotic sterility. Recorded in the midst of the shift from the Old World to whatever branch of reality we're on now, it's a return, too: The album will be released October 13 on their own label, Calico Discos, in partnership with Innovative Leisure, which released early defining statements like Allah-Las (2012) and Worship The Sun (2014).
A lot has changed since the members of Allah-Las first bonded over psych rock vinyl in the back room at Amoeba Records where they worked in the late aughts. Zuma 85 finds the quartet departing familiar beachy territory for off the map expanses with a wealth of new sounds, drawing from an eclectic mix of progressive rock, prog, kosmische, and Eno-esque art rock, scuzzy Royal Trux riffs, and detouring into tones and textures that call to mind '90s and 2000s pop. The band have offered a taste of what's to come via new singles "The Stuff" and "Zuma 85"
Tour Dates
Brunswick Heads
Fri 1 Dec 2023
Hotel Brunswick
It's Over!
Coolangatta
Sat 2 Dec 2023
Coolangatta Hotel
It's Over!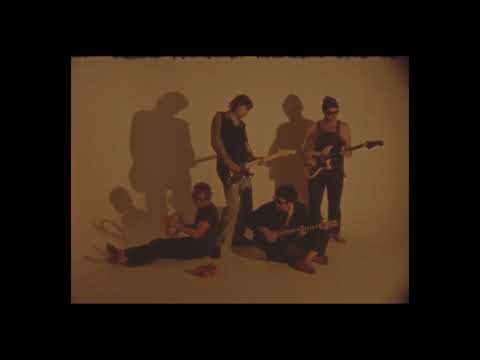 Filed under: Allah-las