ANGEL OLSEN
Australian Tour Nov / Dec 2016
*** Angel Olsen expands Brisbane Show***
Due to overwhelming demand, Angel Olsen's sold out show at Brisbane's The Brightside has been upgraded to the venue's legendary carpark.
Now taking place on a stunning outdoor stage under the summer stars, Angel Olsen and Brightside Carpark are excited to release a limited allocation of additional tickets for the expanded show – on sale now.
Performances at Melbourne's Corner Hotel and the Sydney Opera House have now sold out. Due to overwhelming demand, second and final shows have been added in both cities at The Croxton, Melbourne on Tuesday 29 November and The Factory Theatre, Sydney on Tuesday 6 December.
Joining Angel on the road will be Sydney's own baritone balladeer Jack Ladder. A run of four sold-out shows on the Sydney Opera House Forecourt last year in support of Florence & The Machine were followed by Ladder's sold-out 'Dreamland' performance at the Magic Mirrors Spiegeltent – an acclaimed highlight of the 2016 Sydney Festival. With four albums to his name – two of which have been shortlisted for the Australian Music Prize – it will be a special moment witnessing Jack's crooning narratives open the stage for Angel.
Adelaide show Wednesday 7 December has been upgraded to The Gov.
Tickets purchased to the Grace Emily show will remain valid for the upgraded show.
***
Handsome Tours and Billions Australia are proud to announce the return of Angel Olsen to Australia with an extensive national tour including appearances at Fairgrounds Festival, and Meredith Music Festival.
 Anyone reckless enough to have typecast Angel Olsen according to 2013's Burn Your Fire For No Witness is in for a sizable surprise with her third album, MY WOMAN.
The crunchier, blown-out production of the former is gone, but that fire is now burning wilder. Her disarming, timeless voice is even more front-and-centre than before, and the overall production is lighter. Yet the strange, raw power and slowly unspooling incantations of her previous efforts remain, so anyone who might attempt to pigeonhole Olsen as either an elliptical outsider or a pop personality is going to be wrong whichever way they choose – Olsen continues to reign over the land between the two with a haunting obliqueness and sophisticated grace.
Prepare to be dazzled, dumbstruck and enchanted by the artistic force of nature that is Angel Olsen this November / December.
Tour Dates
The Corner Hotel
It's Over!
Lismore City Hall
It's Over!
Brightside Outdoor Stage
It's Over!
Fairgrounds Festival
It's Over!
The Studio - Sydney Opera House
It's Over!
The Factory Theatre
It's Over!
Meredith Music Festival
It's Over!
Wellington
Tue 13 Dec 2016
San Fran
It's Over!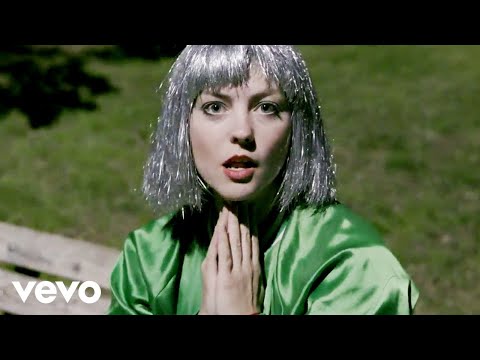 Filed under: Angel Olsen