ARMAND HAMMER
Australia & New Zealand Tour March 2023
*Armand Hammer's Brisbane show has moved from Woolly Mammoth to The Outpost*
Armand Hammer bring their strikingly unique and eclectic style to Australia for the first time in March, presented by Astral People & Handsome Tours.
The incendiary combination of New York rappers Billy Woods and Elucid is untouchable: both artists having released acclaimed and forward-thinking solo albums this year alone, still coming together as a sum greater than its parts.
Few rap duos achieve what Armand Hammer achieve, boasting a legendary back catalog that provides a vivid cross section of each moment in underground hip-hop over the last decade. Collaborating regularly with artists such as Earl Sweatshirt, Pink Siifu, Quelle Chris, Moor Mother and R.A.P Ferreira, the duo have the taste of curators and the touch of true artists. On 2021's seminal Haram, Armand Hammer join forces with a single producer on a record for the first time: no one better to challenge the unchallengeable than the legendary The Alchemist. The record sees all three artists embark upon uncharted territory, with Woods and Elucid entering more outlandish regions of storytelling and world-building, stirring pristine imagery and finding pockets in the increasingly eclectic production of The Alchemist.
Elucid and Billy Woods are fresh from solo ventures, with Elucid's I Told Bessie and Woods' Aethiopes and Church adding to their indelible catalog and solidifying both rapper's legendary status with their incomparable output. Both artists feature extensively on the other's record, making clear the sentiment of Armand Hammer exists wherever each rapper ventures into next.
Haram, and all other Armand Hammer albums, are there to be explored like a living museum. Their live show reveals more, and places you within their remote world like no listening experience can.
There is nothing on the landscape like Armand Hammer: missing this shows would be a disservice.
*Pre-sale not valid for New Zealand shows.
Tour Dates
The Tuning Fork
It's Over!
Oxford Art Factory
It's Over!
Golden Plains Festival
It's Over!
Jack Rabbit Slims
It's Over!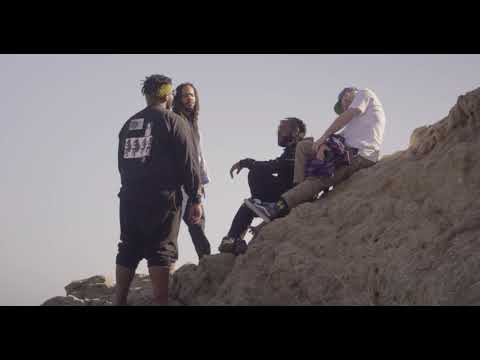 Filed under: Armand Hammer