BAND OF HORSES
Australian Tour July 2016
Celebrating a decade since the breakthrough of 'Everything All the Time', America's indie-rock veterans Band Of Horses announce their fifth studio album, 'Why Are You OK', which will be released this June.
Beginning with their first LP, Band of Horses have been a mainstay  with 4 studio albums in total, including 2010's Grammy-nominated "Infinite Arms" and "Mirage Rock", produced by the legendary Glyn Johns.
Formed and led by singer and songwriter Ben Bridwell, the South Carolina-based band have given us many much-loved singles, including "The Funeral" and "No One's Gonna Love You", and have played globe-spanning tours, including 5 Australian runs to date.
'Why Are You OK' sees frontman Ben Birdwell return to Band of Horses in timeless form. From performing alongside Neil Young and a live album at Nashville's The Ryman to spending time with Willie Nelson. The Seattle-born quintet have reached a musical echelon that eschews bubble burst hype for the elemental art of songwriting.
Band Of Horses will appear at this year's Splendour in The Grass.
Tickets on sale at 9am Thursday, 21 April.
Tour Dates
Splendour In The Grass
It's Over!
Melbourne
Sun 24 Jul 2016
Forum Theatre
It's Over!
Sydney Opera House
It's Over!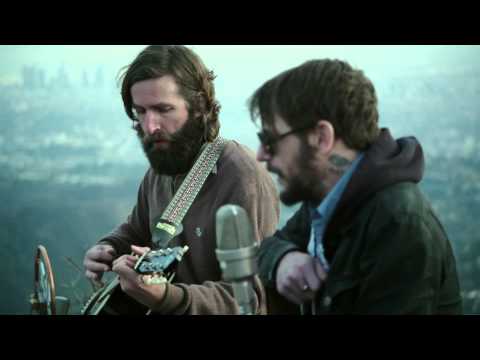 Filed under: Band of Horses