BAND OF HORSES
Australian Tour July 2010
For those who missed out on tickets to the SOLD OUT Band Of Horses show at the Palace Theatre in Melbourne, the band have just announced they will be playing a special intimate show at the Corner Hotel on Monday the 26th of July. This is a very rare opportunity to see the band perform in acoustic mode, and as tickets are limited, ensure you get yours quickly as this is guaranteed to sell out!
Band of Horses is Ben Bridwell, Creighton Barrett, Ryan Monroe, Tyler Ramsey and Bill Reynolds. Though the band formed in Seattle, the gents hail from the southeastern United States, specifically the Carolinas. 'Infinite Arms' is the follow up to the critically acclaimed 'Everything All The Time' (2006) and 'Cease to Begin' (2007), and marks the recording debut of Ramsey and Reynolds, both long time touring members of the group. The band have become a cohesive force with all members making invaluable contributions to the unmistakable sound that Bridwell has crafted since the band's inception. As Bridwell himself concedes, "in many ways, this is the first Band of Horses record."
Through extensive touring of their energetic and engaging live show, the band has built a solid fan base which transcends generations. Having charmed Australian audiences twice previously, including a sold out tour in 2008, Band Of Horses will once again return to Splendour In The Grass, Perth's On The Bright Side festival and for the first time extend their journey to Adelaide.
"Ben Bridwell's voice shines as a true melodic force, in a genre populated with talented contenders" MAG
"Their show offers a band upping their game, playing with gusto and conviction, delivering their songs with perfect clarity." The Guardian
Band Of Horses' new album Infinite Arms is out now through Sony Everything All The Time and Cease To Begin are out now through Sub Pop
Tour Dates
Governor Hindmarsh
It's Over!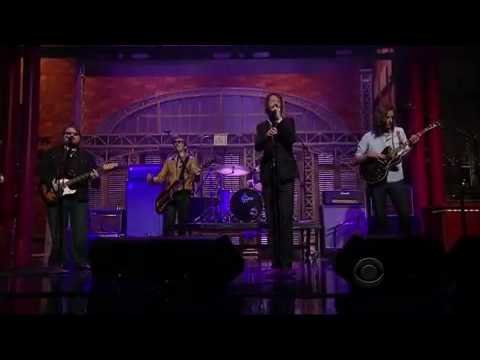 Filed under: Band of Horses