bbno$
Australian Tour April 2023
Handsome Tours, Laneway Presents & Triple J are stoked to announce bbno$ will return to Australia & New Zealand this April!
bbno$'s life changed forever in 2019 on the day he walked across the stage to receive his college diploma. To be clear, graduating didn't do anything for him. On that day, he released "Lalala," a cheeky earworm of a rap single that nicely encapsulated his "ignorant but melodic" approach to hip hop and erupted on a global scale. To date, "Lalala" has racked up over 800 million streams worldwide, and bbno$'s extensive catalog of music has amassed over 2,000,000,000 (yes, two billion) streams.
In the following year, bbno$ became the 84th most-streamed artist in the world across genres on Spotify and received two JUNO Award nominations. He continued his upward trajectory with the release of his third album i don't care at all, produced entirely by "Lalala" collaborator Y2K. The album's 53-city, 4-continent world tour was cut short due to Covid, but undeterred, bbno$ put out his fourth full-length album, good luck have fun, in October 2020 to see it debut as the #8 album in the world on Spotify along with his second project with Yung Gravy, Baby Gravy 2.
In 2021 he released his world renowned radio hit, "Edamame ft. Rich Brian" off of his 7th studio album, eat ya veggies, which took his career to a whole new level. The record has now gone 2x Platinum in Canada, Platinum in Finland, Platinum in Indonesia, and Gold. He had opportunities flow in from this with a performance at the JUNO's, guest appearance during Rich Brian's set at Coachella, a Capital Jingle Bell Ball performance in the UK, and a Late Night TV performance on Jimmy Kimmel.
With his latest album bag or die in tow & following sold out shows in 2022 & 2019 plus appearances at Listen Out & Laneway Festival, bbno$ will play headline shows across the country as well as appearing nationally at Groovin The Moo.
Tour Dates
Wellington
Tue 18 Apr 2023
San Fran
It's Over!
Princess Theatre
It's Over!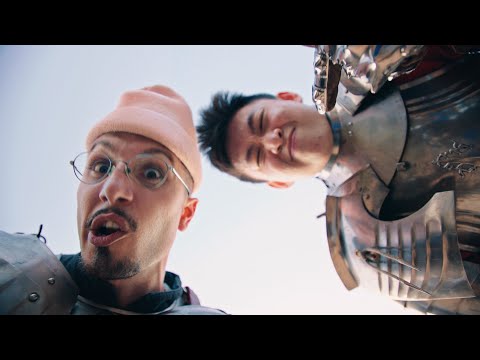 Filed under: bbno$