BIG K.R.I.T.
AUSTRALIA TOUR September 2015
Big K.R.I.T. one of hip hop's finest is on his way to Australia for the first time for Sydney's OutsideIn. Southern raps first-class Big K.R.I.T. will take the stage at Manning House on Saturday the 26th of September.
At just 28 years old Big K.R.I.T. has already topped Billboards Top R&B/Hip-Hop albums chart twice. In November last year, Big K.R.I.T. hit the No. 1 spot with his second Def Jam release Cadillactica, moving 44,000 in first-week sales. The album features a host of acts including Raphael Saadiq and Wiz Khalifa. In 2012 he topped the chart with his release Live From the Underground.
"one of the most gifted rappers living on this wretched ball of blue called Earth."– Billboard
"Shouts to K.R.I.T. for a long-lasting full body of work; shouts to K.R.I.T. for Cadillactica." – The 10 Best Rap Albums of 2014, Billboard
"K.R.I.T. flexes his musical chops especially on the straight up soul records, "Third Eye" and "Angels," but his calling card remains country rap tunes like "Mo Better Cool" and "Mind Control." – NPR
Big K.R.I.T will be delighting his Australian fans, with sideshows just announced for Perth's Villa on the 22nd of September, Melbourne's Max Watt's on the 24th and Brisbane's Zoo on the 25th. 
Electronic hip hop duo Milwaukee Banks is set to support Big K.R.I.T at the Melbourne and Brisbane sideshows. Milwaukee Banks play a new type of futuristic rap, a blend of southern hip hop with an ambient, glitchy beat. The duo's recent EP release, Rose Water, has received deserved attention, and their collection of remixes and collaborations has projected them onto many to-watch music lists.
Tickets to Big K.R.I.T sideshows and OutsideIn festival are on sale now. RSVP to Big K.R.I.T. sideshows on facebook here. 
More info on Big K.R.I.T. 
Tour Dates
Oxford Arts Factory
It's Over!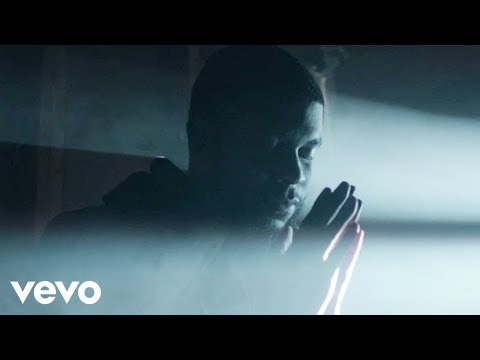 Filed under: Big K.R.I.T.