BILLY BRAGG
Australian Tour December 2018
Handsome Tours is excited to announce the addition of three very special dates to Billy Bragg's Australian Tour this December.
Alongside highly-anticipated appearances at Meredith Music Festival and Fairgrounds Festival, Billy Bragg will stage a trio of intimate solo shows in the Victorian countryside. These strictly-limited, utterly-unmissable evenings in Meeniyan and Castlemaine – each a scenic two-hour drive from Melbourne – will constitute his only Australian headline performances for 2018.
As well as see Bragg cover 35 years of his most beloved works, the dates will see the legendary U.K firebrand unite with some of the finest young songwriters in Australia today.
Billy Bragg will perform at Meeniyan Town Hall on Tuesday 4th December and Wednesday 5th December. He will be joined on these dates by very special guest Jen Cloher; the acclaimed Melbourne songwriter whose self-titled 2017 album scored a perfect five stars in The Guardian and earned her the mantle of "Australian Artist Of The Year" from double j.
Bragg will perform at the Theatre Royal Castlemaine on Thursday 6th December. He will be joined on this date by very special guest Wil Wagner; front-man of Melbourne punk royalty The Smith Street Band and weaver of beautifully-crafted, charmingly personal tales of touring, friendship and heartbreak.
Don't miss the orator, entertainer, rabble-rouser, negotiator, pamphleteer, the fabled 'big-nosed bard from Barking', Billy Bragg, across three extraordinary evenings in Meeniyan and Castlemaine.
Tour Dates
Fairgrounds Festival
It's Over!
Meeniyan, VIC
Tue 4 Dec 2018
Meeniyan Town Hall
It's Over!
Meeniyan, VIC
Wed 5 Dec 2018
Meenyian Town Hall
It's Over!
Castlemaine
Thu 6 Dec 2018
Theatre Royal
It's Over!
Meredith, VIC
Sat 8 Dec 2018
Meredith Music Festival
It's Over!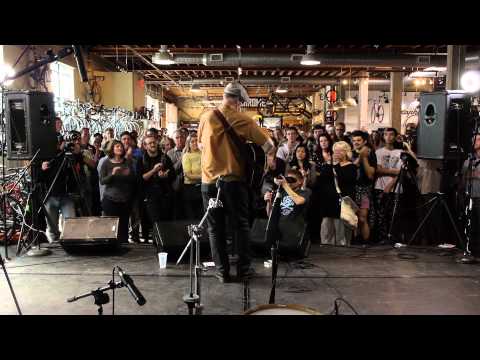 Filed under: Billy Bragg