BILLY BRAGG & JOE HENRY
Australian Tour April 2017
Handsome Tours, Sydney Opera House and Melbourne Recital Centre are thrilled to announce that the legendary Billy Bragg will unite with Grammy Award-winning singer-songwriter Joe Henry to tour Australia this coming April. The pair will grace the stage together for the first time at Sydney Opera House, Melbourne Recital Centre, as well an intimate evening at The Playhouse,Canberra.
Performing songs from their brand new album 'Shine a Light: Field Recordings from the Great American Railroad', as well as beloved tracks from their individual catalogues, Billy Bragg and Joe Henry represents an experience not to be missed.
For over 30 years, England's Billy Bragg has been a fearless recording artist, tireless live performer and peerless political campaigner, releasing iconic solo albums and collaborating with Wilco, Natalie Merchant and more recently Joe Henry. For over 20 years, Henry himself has left a unique imprint on American music. His poetic songs incorporate a broad swathe of American musical styles – rock, jazz, soul, folk-imbued blues and alt-country stylings.
The pair's joint love obsession with the songs and the mythology of the Americas brought them together in 2016 for 'Shine a Light': a concept album that focuses on the transformative part the railroad played in disseminating the songs that gave birth to the rock'n'roll era.
 'Shine a Light – Field Recordings from the Great American Railroad' as the title suggests is a collection of acoustic covers of railway-themed songs that features harmony-heavy duets. The pair recorded the album on railroad trip that spanned over the course of four days and 2,728 miles in trackside waiting rooms as the train stopped to pick up passengers. The thirteen track record perfectly captures the vivid atmospheres of the environments in which they recorded – from the lush soft-furnished sleeping cabins to the cathedral-like ambience of historic railway stations.
Don't miss your chance to catch Billy Bragg and Joe Henry for this special performance at The Playhouse, Canberra. Tickets on sale 9am on Monday, 31st of October.
"The railway looms large throughout the project, pulling triple duty as the singers' muse, transportation and makeshift recording studio…Shine a Light does exactly what its title claims: refocus attention on the machines that not only helped colonize America, but played an immeasurable role in shaping the country's blues and folk music, as well."
– Rolling Stone
"The combination of background sounds and voices from Essex and North Carolina brings a Transatlantic feel to songs steeped in Americana: all weary hobos, Lonesome Whistles and Midnight Specials" – The Guardian
Tour Dates
Sydney Opera House
It's Over!
Melbourne
Sat 22 Apr 2017
Melbourne Recital Centre
It's Over!
Melbourne
Sun 23 Apr 2017
Melbourne Recital Centre
It's Over!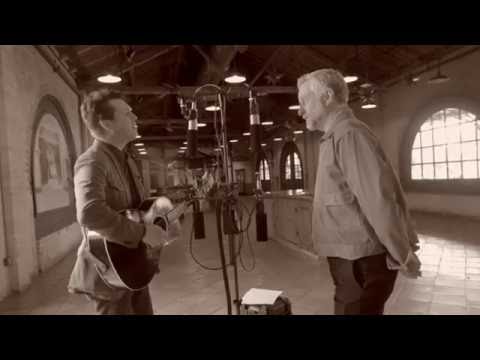 Filed under: Billy Bragg