BLACK COUNTRY, NEW ROAD
Australia + New Zealand March 2024
UPDATE after selling out their first Perth show, Black Country, New Road have added a second show at the Rechabite! Tickets are on sale now.
Handsome Tours are pleased to present Black Country, New Road on their debut Australia + NZ tour!
Emerging from London's vibrant Windmill scene, Black Country, New Road quickly made inroads as ones to watch, with an eclectic influence spanning genres and winning critical acclaim across the board. In early 2022, Black Country, New Road released their UK #3 album, Ants From Up There (their second Top 5 UK album debut in 12 months, following their Mercury Prize shortlisted debut For the first time), which was lauded by fans and critics alike, gaining numerous 5-star reviews and appearing on end of year lists across the globe, including being voted #1 by fans on r/indieheads, Rate Your Music and #3 by Pitchfork readers. All of this despite being released just days after frontman Isaac Wood announced his decision to step away from the band.
Fresh from the success of Ants From Up There and with a full touring schedule ahead of them, the band forged on as a six-piece with remaining members – Lewis Evans, May Kershaw, Georgia Ellery, Luke Mark, Tyler Hyde and Charlie Wayne – writing an entire new set of material to perform. They played to swelling crowds at festivals, including triumphant performances at Primavera, Green Man and Fuji Rock, entering a new musical phase as they navigated and developed songs that were just weeks old. They also toured the US with black midi and headlined two sold-out shows in New York. At the end of the run, they released their critically acclaimed, Live at Bush Hall, filmed live performance. Recorded over three nights in London at the end of 2022, The Guardian gave it 5 stars, calling it a "magical resurgence by this odd little chamber orchestra" while NME said it is "a marvellous return from one of our greatest bands".
Since then, Black Country, New Road have spent the entirety of 2023 touring the globe, playing to adoring crowds at c6 Fest in Brazil, Glastonbury, Primavera Sound, Best Kept Secret, Super Bock Super Rock, Motel Mozaïque festival and more. Their headline shows are also hot property with every run virtually sold out, leaving fans desperately searching for tickets in the comment sections.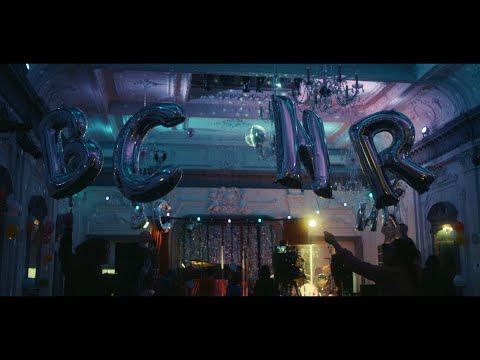 Filed under: Black Country New Road