BORIS
Australian Tour June 2013
Following an outstanding response to their 2012 Australian tour, Japanese three-piece Boris will return to Sydney and Melbourne this June to play their classic cult album, FLOOD, plus other popular tracks from their decorated career. Tickets are on sale now.
Boris have earned a rabid cult following thanks to their uncanny ability to expertly blend a variety of genres into one cohesive and potent concoction of sounds. Be it psychedelic metal, colossal drone, blistering punk or distortion-ravaged shoegaze, a Boris song is an exploration of sound as a physical mass. The group – bassist/vocalist Takeshi, guitarist/vocalist Wata and drummer/vocalist Atsuo – have released more than 20 studio albums, as well as numerous collaborative album including projects with Merzbow, Sunn 0))), Ian Astbury and Michio Kurihara of Ghost.
SET TIMES
Melbourne: Doors 8pm | Margins 8:45pm | Boris 10pm
Sydney: Doors pm | Dead China Doll 9pm | Boris 10pm
Boris will also appear at DARK MOFO festival.
Presented by 2SER, Brag, Beat and Sludge Factory.
Tour Dates
Rosemount Hotel
It's Over!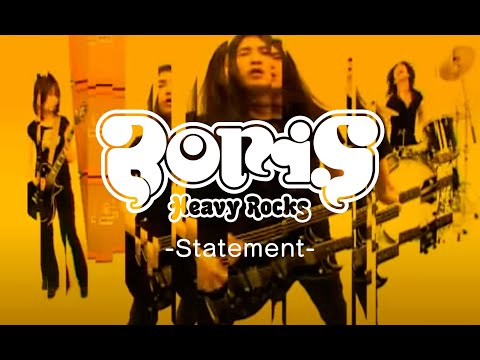 Filed under: Boris