DEAFHEAVEN
Australian Tour June 2016
*** SUPPORTS ANNOUNCED ***
 Melbourne's imposing metal masters High Tension will join the band's anticipated VIVID LIVE sideshows in Melbourne, Perth and Brisbane this June. Additional support comes from Hope Drone in Melbourne and Brisbane and SANZU in Perth.
****
Deafheaven occupy a curious and oft-divisive space between being an ambitious outfit and playing proudly complex, niche music. They are evidence that these qualities need not be mutually exclusive.
Thematically centred on false promise, displacement and the all too frequent let-downs of achieving one's aims, 2015's 'New Bermuda' album saw Deafheaven ascend to new heights and claim glittering critical acclaim. Tense and exhilarating, Pitchfork proclaimed it "a brilliant collision of beauty and despair" (9/10) NPR a "resounding rebuttal to complacency", while The Music asserted that its "thoughtful, balanced approach that demands kudos" (5 stars). New Bermuda thoughtfully segues from sonically referencing My Bloody Valentine, to Morbid Angel to the early 4AD catalogue, delivering an overall experience that is fascinating rather than fatiguing.
In embracing both harmony and discord so fully, Deafheaven are an utterly unique musical experience. Their all-encompassing live program will swallow you whole, and anybody privileged enough to have caught this incredible act live will attest to their ferocious live capabilities. View their complete set from 2014's Pitchfork Music Festival HERE.
Deafheaven will make a Sydney appearance on the world-renowned VividLIVE program. The band will reign fire down on the Opera House. Conversely the intimate nature of their headline club shows promise an utterly overwhelming live experience.
Tour Dates
Vivid Live - Sydney Opera House
It's Over!
Rosemount Hotel
It's Over!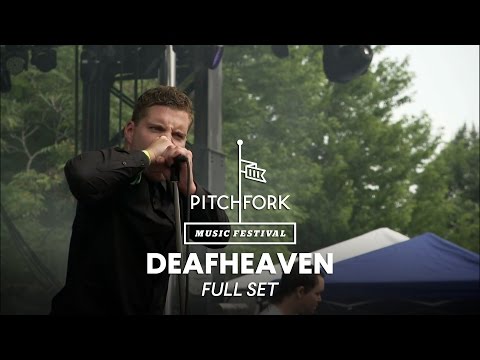 Filed under: DEAFHEAVEN