DIRTY PROJECTORS
Australian Tour March 2010
"A triumphant art-pop record destined to please longtime fans and win him a whole slew of new ones…one of the more purely enjoyable indie-rock records in an awfully long time." 9.2 rating — Pitchfork
"A puckish punkish attitude, deliberately discordant twists to shimmery pop moments, trip-and-fall rhythms and some sections that are just transcendent." Sydney Morning Herald
"Stealthily addictive" The Guardian (UK)
Brooklyn, New York darlings Dirty Projectors are perhaps the only band in the world that could attract the praise of everyone from Bjork to The Roots to David Byrne. They have inspired pop star Solange Knowles to record a cover of their single "Stillness is the Move" while winning the hearts of music critics the world over. It's on this wave of praise that Dirty Projectors head to Australia for their inaugural tour in March 2010. All show details below.
In 2002 the band's founder David Longstreth released The Graceful Fallen Mango under his own name. A year later, The Glad Fact introduced his experimental rock project as Dirty Projectors . Since then the ever-developing group has featured an evolving cast of collaborators, a multitude of sounds, a concept album about Eagles frontman Don Henley and, in 2007, an album that reinterpreted songs from Black Flag's classic hardcore album Damaged, entitled Rise Above. In the words of Vampire Weekend's Ezra Koening — once a touring member of Dirty Projectors — Longstreth has been "making his own fucked-up version of American music."
Dirty Projectors much feted new studio album Bitte Orca is their most complete effort to date. Singers Amber Coffman and Angel Deradoorian take lead vocals on a pair of tracks, while bassist Nat Baldwin and vocalist Haley Dekle have been added to the fold, resulting in what sounds like Dirty Projectors' first fully collaborative record as a band.
* "When all the singers blare in unison the beauty they summon is almost overwhelming."* MOJO
Bitte Orca's idiosyncratic, complex, and sincere take on popular music is reminiscent of David Byrne with whom Dirty Projectors collaborated on "Knotty Pine" for the era-defining compilation Dark Was The Night. In many ways, David Longstreth could be seen as this generation's answer to Byrne. Both are distinguished New York torchbearers who creates labyrinthine songs that go down easy. Dirty Projectors defy definition and comparison – they dazzle you with the kind of mystery and originality that will cause you to dance. Tour details below.
Tour Dates
Rosemount Hotel
It's Over!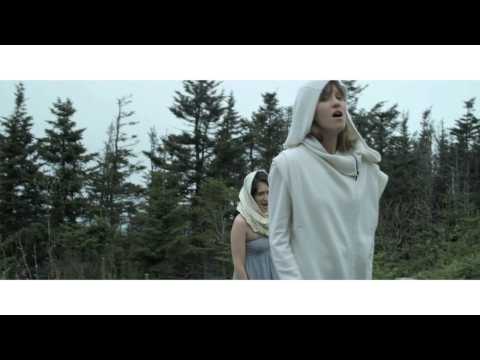 Filed under: Dirty Projectors