DOMI & JD BECK
Australia + New Zealand February 2024
DOMi & JD BECK head to Australia + New Zealand for Laneway Festival in February 2024!
DOMi & JD BECK are an instrumental keyboard and drum duo known for their hyperactive, future-shock blend of progressive jazz, hip-hop, and R&B. After signing to 's Apeshit label, they topped Billboard's Contemporary Jazz chart with their debut, NOT TiGHT.
Formed in 2018, the duo features keyboardist DOMi Louna and drummer JD Beck. Born Domitille Degalle in Metz, France, DOMi started playing piano and drums at age three and was already a gifted performer by her teens. Following a brief period at the Conservatoire de Paris, she quickly relocated to Berklee College of Music in Boston where she studied jazz on a full scholarship. She began posting videos online and soon caught the attention of hip-hop luminaries , Louis Cole, and who brought her into their creative circle.
It was while attending a NAMM (the National Association of Music Merchants) trade show in 2018 that she met drummer Beck. A Dallas native, Beck started on drums at age eight and was mentored early on by other Dallas percussion stars, including 's Robert "Sput" Searight and regular Mike Mitchell. He also gigged, working in producer Jah-Born's band, where he was exposed to a cross-pollinated blend of hip-hop, electronic, and DJ grooves. The pair hit it off and began jamming, combining DOMi's '70s jazz fusion-influenced style with Beck's kinetic blend of IDM, funk, and prog.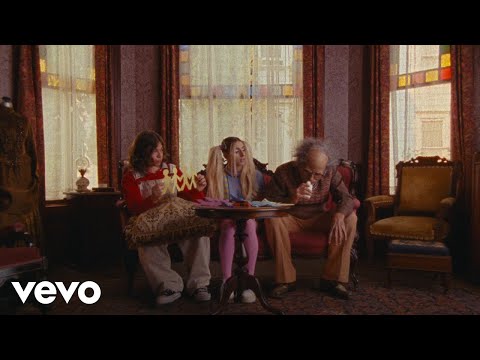 Filed under: DOMi & JD BECK