EXPLOSIONS IN THE SKY
Australian Tour FEBRUARY 2017
Handsome Tours, Sydney Opera House, Melbourne Recital Centre and QPAC are proud to present the much anticipated return of Texan post-rock icons Explosions In The Sky to Australia in February 2017. In addition to these headline performances, the band will perform in Adelaide for the first time at The Gov on Sunday 19 February.
Joining Explosions In The Sky in Adelaide and Melbourne will be New Zealand's dream- pop outfit Fazerdaze. 
Fazerdaze aka Amelia Murray, has already accomplished so much even before releasing her debut record, a testament to how her music has already captivated audiences. Praised by NME, played with Unknown Mortal Orchestra and Connan Mockasin,  in 2017, Murray will release Morningside, her first full-length record and the most complete document of her intricate songwriting to date.
"poppy, but still in possession of a certain authenticity" – Hillydilly
"elegant dream pop" – NME
For over a fifteen years, Explosions in the Sky have occupied coveted space at the forefront of instrumental rock. Their vast, emotionally-charged opuses exhibit musical beauty that deftly toes the line between all-encompassing and entirely overwhelming Explosions in the Sky's expertly presented, visually and aurally stunning live performances transport the listener to vast landscapes, on epic journeys. With just three guitars and percussion, Explosions in the Sky will conjure cacophonous, evolving walls of noise. They are truly a musical experience like no other.
2016 has seen the intrepid outfit release their seventh LP 'The Wilderness', their first since 2011's acclaimed 'Take Care Take Care Take Care'. With the intervening years punctuated by the release of soundtrack scores for feature films Prince Avalanche, Lone Survivor and Manglehorne and performances at high profile festivals on both sides of the Pacific, it's clear Explosions in the Sky are never at ease, or entirely off the clock. This creative restlessness has marked them as a most enduring, thrilling live and recorded act, year after year.
Sprawling, dynamic symphonies await audiences at all shows. Tickets are on sale now. Do not hesitate.
"This wasn't just a gig. This was an arrival 16 years coming. This was Pink Floyd just before Live at Pompeii. This was the moment when EITS went from being Texas' kings of post-rock to scene emperors. Seventy-five minutes of atomic guitar writ large…"- Austin Chronicle
Tour Dates
Melbourne Recital Centre
It's Over!
Melbourne
Tue 21 Feb 2017
Melbourne Recital Centre
It's Over!
Sydney Opera House
It's Over!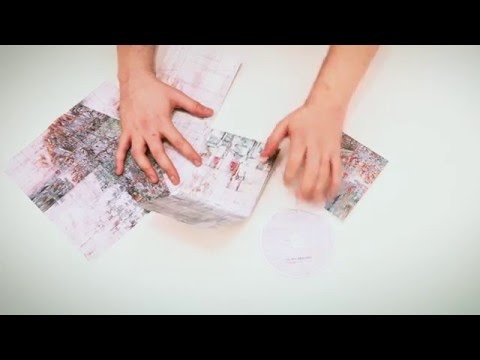 Filed under: Explosions in the Sky