EYEDRESS
Australia + New Zealand February 2024
Eyedress heads to Australia + New Zealand for Laneway Festival in February 2024!
Making albums is like creating playlists for Eyedress, the Manila-born, Los Angeles-based musician. That's especially true of his latest, 'FULL TIME LOVER', which shows the full scope of Eyedress' talent as a singer, songwriter, rapper and producer. "My shit's just like a collage," says Eyedress, fresh off a triumphant performance at Coachella. "I compile the collage like a DJ set, to make a good playlist."
Born Idris Vicuña, Eyedress has been making a name for himself over the past decade, through mixtapes, as well as official EPs, LPs and collaborations. Starting with beats on a laptop, Eyedress had spent years honing his craft when his 2019 single "Jealous" unexpectedly went viral, appearing in more than a million TikTok videos and amassing more than 250 million Spotify streams on its way to achieving platinum status.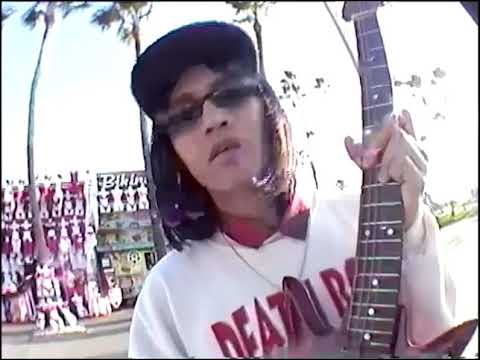 Filed under: EYEDRESS