FATHER
Australian Tour JANUARY 2017
Handsome Tours, Astral People & LOW TON are proud to present the debut Sydney appearance of Awful Records boss Father.
If anyone could be called leader of the modern mess of a rap crew—Awful Records—it would be Father. The pioneer of the contemporary DIY music collective responsible for producing acts like Playboi Carti, ABRA andILoveMakonnen, Father is also a prolific producer in his own right, accumulating millions of hits with stripped back anthems "Nokia" (feat. iLoveMakonnen) and "Look At Wrist" (feat. iLoveMakonnen & @Key!).
Since then, he has carved himself out an independent sweet spot, having grown and maintained a core fan base with three full-length projects: Young Hot Ebony, Who's Gonna Get F*cked First?, and I'm A Piece of Sh*t. First anchored to a clever twist of phrase and sparse production, over time, his work began to show growth toward a lush melancholia. But contrary to what the title of his third and most recent project suggests, he has made a point to shed his own light on others.
Eschewing high profile collaborations to build the Awful platform from the ground up, he has remained hands-on with the same group of artists beside him, from actual songs to videos to touring. Today his multimedia operation stands as testament to the DIY corner of the music industry. In 2017, Father is set to up the stakes with two consecutive releases – an untitled Spring 2017 visual EP, featuring his latest single "Heartthrob", and a Summer 2017 collaborative LP with Adult Swim, executively produced by Father, ABRA and Karma Kid.
With an engaging and witty flow that elevate him above all else in the game, Father's debut show in Sydney is not one to be missed.
Tour Dates
Hudson Ballroom (FORMERLY GOODGOD)
It's Over!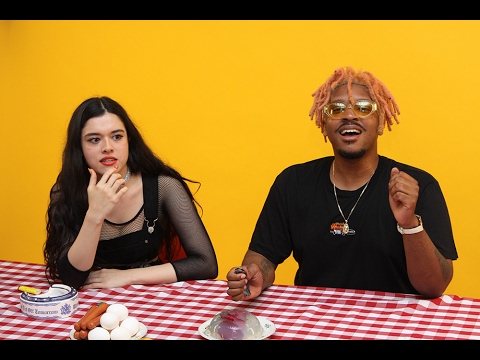 Filed under: FATHER