FLOHIO
Australian Tour March 2019
"We are living through an extraordinary time in British rap, and with her powerful bars and another single lined up for next month, Flohio feels intrinsic to its future." – The Guardian
Astral People and Handsome Tours, by arrangement with Earth Agency, are proud to announce the Australian debut of London's own Flohio. Flohio (AKA Funmi Ohio) is a British-Nigerian artist, rapper and songwriter hailing from Bermondsey, South London. Building on the blueprints of UK rap, Flohio's sound pulls in references that span electronic music. With features in Cracked, Dazed, The Fader, Clash, Noisey (and plenty more), it is clear that Flohio is in high demand.
In just a few releases Flohio has become one of the most incendiary emerging talents coming out of the UK, and gained notoriety for her energetic live shows and talent for genre blending. Her latest single 'Watchout' was dubbed Best New Music by Pitchfork who described the track as "a warning call to her enemies and skeptics". Named by Naomi Campbell via Vogue as 'one of 10 women changing our future', it's safe to say Flohio is making an impact.
One of the most incendiary emerging talents coming out of the UK, Flohio's 2018 saw her blaze a trail through the landscape of contemporary music via only a handful of singles and a relentless touring schedule that saw her tear up stages across Europe all year round. The UK Music Video Award winning artist also released a brand new four track EP Wild Yout.
Flohio will be bringing her unique breed of fiery hip-hop to Sydney and Melbourne for two very special nights in March 2019. In Sydney, she will be joined by the razor-sharp Slim Set, and in Melbourne, joined by local talent Serenity Uki and Yung Baddie. Alongside these two headline shows, Flohio will be appearing at Golden Plains Festival in Meredith, Victoria.
Don't miss this opportunity to see Flohio bring her formidable live show to Australia for the very first time this March!
Tour Dates
Civic Underground
It's Over!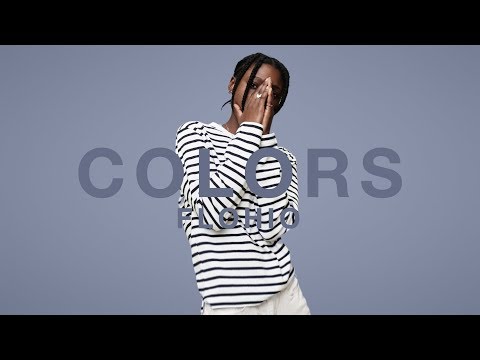 Filed under: Flohio