FRANK WARREN
Australian Tour April 2013
Frank Warren creator of PostSecret – the world's most viewed advertisement-free blog with an audience of more than 6 million each month – is touring Australia in early 2013 with Handsome Tours.
The global blog phenomenon, PostSecret, is a community art project where people mail in their secrets anonymously on the side of a homemade postcard. More than 500,000 exclusive personal secrets have been sent to Warren in recent years – spanning sexual confessions and hidden acts of kindness, to criminal activity and hilarious admissions. Anyone can contribute, following three simple rules: the secret must be true and must never be told to anyone else and it needs to be on a postcard.
The website has received numerous awards for its community contribution since its inception in 2004. These include a special award from the National Mental Health Association for raising awareness and over $1 million US toward suicide prevention, two Webby Awards and 2012 Weblog of the Year at the Annual Weblog Awards. Frank Warren's 2012 TED talk ranks as one of the most downloaded talks on the popular site; Frank is also a New York Times Bestseller.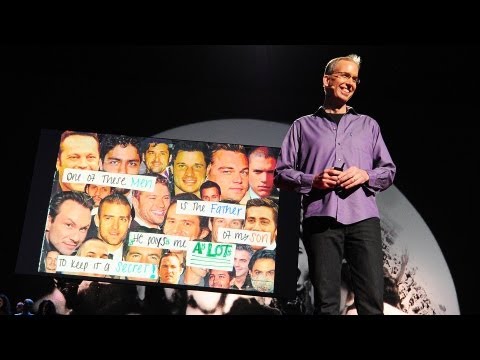 Filed under: Frank Warren