FUTURE OF THE LEFT
Australian Tour March 2008
It is neither good nor healthy to go through the bones of the past, but unfortunately we must. Future of the Left are comprised of two thirds of the now defunct Mclusky, & one fifth of Jarcrew. There, that's been said.
Curses is their first album. Fourteen pocket-sized acidic incantations that trip off the tongue & scatter all manner of charms, jinxes & hexes around your person, your living quarters, your friends & your work colleagues. Songs about cats, Tories & the skeletons of tiny children. Guitars that jerk & spark like cattle prods refashioned into impromptu ECT electrodes. Basslines that impact like a deft flurry of feet, like being kicked to death by the cast of Riverdance. Drums that march, bound & turn on the head of a platinum pin.
In the live format they are, unsurprisngly, so much more. More ferocious. More furious. More melodic. And more hilarious.In short Future of the Left further stretch the boundaries of what a rock band should be. "It's about something more than three guys coming onstage & yelling "Rock!" down the microphone" explains guitarist/vocalist Falco.* "I wouldn't want people to see three guys on stage & think that all that brought them here was guitars & disagreements with a variety of authority figures. There can be a fuller, rounder, slightly funny picture to it".
*Catch them in Australia this March, including a performance at Golden Plains Festival.
Dates Played
PERTH
When: Tue 04-03-08
Where: Amplifier
MELBOURNE
When: Thu 06-03-08
Where: Northcote Social Club
MELBOURNE
When: Fri 07-03-08
Where: Northcote Social Club
SYDNEY
When: Sun 09-03-08
Where: Annandale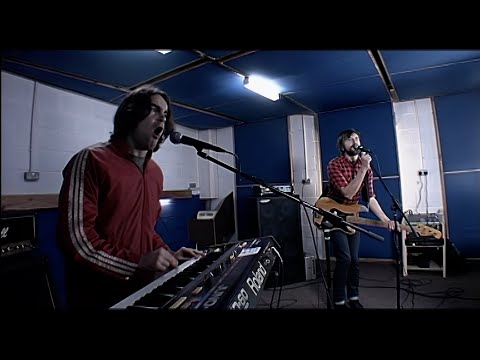 Filed under: Future of the Left