FUTURE OF THE LEFT
Australian Tour December 2011
"They emerged from the ashes of one of the world's best bands as one of the world's even better bands" (Drum Media)
After Getting Handsome with us on several past occasions, Future Of The Left are back in Australia as part of the Meredith Music Festival in 2011. We're pleased to now announce headline shows in Perth, Brisbane, Sydney and Melbourne.
Future Of The Left have become the stuff of Legends for their unrelenting live shows, packed with ferocious energy and intensity. Critically-acclaimed debut album Curses was described by the NME as:
"a collection of tracks that are what rock 'n roll should sound like: an adventure; a reinvention of what is possible with vocals, guitar and drums." (NME)
Andy Falkous and Jack Egglestone are joined again on tour by newest bandmates Julia Ruzicka and Jimmy Watkins, who make their second venture to our shores for these shows.
Tour Dates
Annandale Hotel
It's Over!
Rosemount Hotel
It's Over!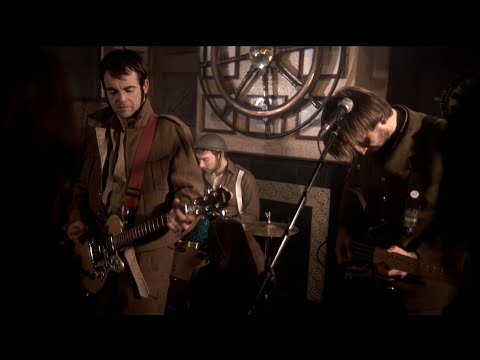 Filed under: Future of the Left