EMPERORS
Australian Tour May / June 2012
With their singles Be Ready When I Say Go and Plastic Guns already doing the business at radio, EMPERORS are set to release their highly anticipated debut album Stay Frosty, supported by a whirlwind 8-date national tour.
Produced by Dave Parkin (Jebediah), Stay Frosty is 35 minutes of noisy pop at it's best, played by a band unashamedly stuck in their own bubble of musical influences. Power chords, brutal drumming and lashings of male/female harmonies provide the backdrop for Emperors' take on classic indie rock, with lyrical content ranging from discontinued friendships to lusting after hipster girls on buses.
On the live front, the songs are like an out of control freight train clinging to the rails for life. Played at jet engine volume with gimmick-free intensity, Emperors will leave your ears ringing, and wanting for more.
Emperors first made their mark on the Australian music landscape when they were 'Unearthed' by triple j shortly after forming. This led to a slot at the Big Day Out, a Rolling Stone feature, a WAMi award for 'Most Promising Act' and the release of the debut EP Sam. Along the way there's been four national tours and support slots with Manic Street Preachers, The Big Pink, Silversun Pickups, British India, Shihad, Jebediah, Front End Loader and many more.
Stay Frosty will be released nationally on April 20 on Gun Fever / MGM.
Supported by Tone Deaf.
Tour Dates
Phoenix Public House
It's Over!
Cambridge Hotel
It's Over!
Prince of Wales
It's Over!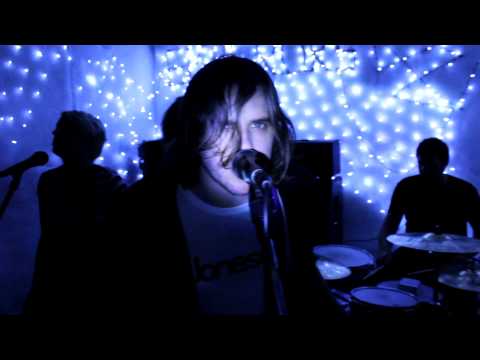 Filed under: Emperors