IBEYI
Australian Tour March 2016
Handsome Tours and Astral People are proud to announce the Australian debut of French-Cu-ban duo Ibeyi (pron. ee-bey-ee) in March 2016. Consisting of twins Lisa-Kaindé Diaz and Naomi Diaz, Ibeyi will perform headline shows in Sydney, Melbourne, Brisbane and at Perth Festival. They will also appear at WOMADelaide.
This tour will see twin sisters Lisa-Kaindé Diaz and Naomi Diaz showcasing their recently released, self-titled debut album in an immersive, intimate live setting.
Released on XL Recordings (Adele, FKA Twigs, The xx) in July, Ibeyi's self-titled debut has drawn universal acclaim for its unique fusion of genres, combining ritual chants with synths and samplers, jazz vocals with the mystery of Björk and Fever Ray: the traditional with the modern. The twins' roots are reflected in the polyglot nature of the lyrics — sung in English, French and Yoruban (a Nigerian language their ancestors spoke before being brought to Cuba by the Spanish). Ibeyi literally means "twins" in Yoruban dialect.
Pitchfork labeled the LP a "deeply evocative self-titled debut", whilst Sydney Morning Herald observed their "global modern pop owes as much to pared-down Neptunes productions as their cultural heritage."
Lisa Kainde and Naomi (the eldest by two minutes) were born in Paris, where they still live, but spent their first two years in Cuba. Their father was Miguel "Anga" Diaz, the member of the Buena Vista Social Club, who was acclaimed as the greatest conga player of his generation.
Don't miss Ibeyi's spellbinding Australian shows in 2016. Tickets on sale now.
Set Times:
Brisbane | 7.45pm – MKO Sun | 9.00pm – Ibeyi
Sydney | 8.45pm – Sampa The Great | 10.00pm – Ibeyi
Melbourne | 9.00pm – Sampa The Great | 10.15pm – Ibeyi
View snaps from their Sydney show here.
Tour Dates
Black Bear Lodge
It's Over!
Oxford Art Factory
It's Over!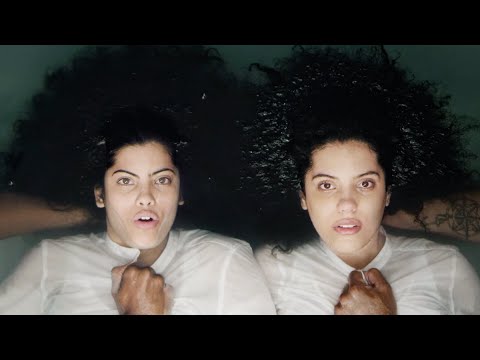 Filed under: Ibeyi