INJURY RESERVE
Australian & New Zealand Tour June 2019
Astral People and Handsome Tours are excited to announce Injury Reserve for their first ever Australia and New Zealand tour this June 2019.
The rap trio from Phoenix have started the year off with a bang, dropping track 'Jawbreaker' in January and now they're back with new single 'Jailbreak The Tesla feat. Amine'.
Injury Reserve, who recorded their debut mixtape in a dentist's office (and titled it 'Live from the Dentist Office'), have had an interesting journey from the USA suburbs to a coveted "A MINUS" from Robert Christgau, the "Dean of American rock critics," in his column for Noisey. From playing house shows to being played on Beats 1 Radio by Ebro. How did it all happen? What makes producer Parker Corey and rappers Stepa J. Groggs and Ritchie With a T special?
For Complex, it's their boundary-pushing, "DIY weirdness." For Billboard, their fashion sense and fearless honesty. Pigeons and Planes admires their group dynamic, calling them "one of the best new groups in hip-hop," while Mass Appeal nods to their cinematic vision. Anthony Fantano's interest in their ability to balance tradition with innovation is well-documented on the Needle Drop, where he published 8/10 reviews of 'Live from the Dentist Office' and last year's 'Floss'. The latter, a major breakthrough for the group with features from Cakes da Killa and Vic Mensa, is energetic, refined, and in Christgau's words, "the most unpretentious hip-hop you ever heard."
Fresh off the back of a huge SXSW show, Injury Reserve will be bringing their unique sound with their trademark energy to our antipodean shores.
Don't miss your chance to see Injury Reserve, this June!
Tour Dates
Christchurch
Thu 6 Jun 2019
Blue Smoke
It's Over!
Neck of the Woods
It's Over!
Oxford Art Factory
It's Over!
Jack Rabbit Slims
It's Over!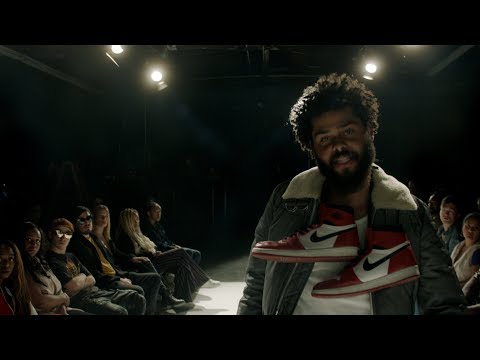 Filed under: Injury Reserve