JAMES VINCENT MCMORROW
Australian Tour March 2017
Handsome Tours and Secret Sounds are proud to announce the return of internationally adored, Irish singer-songwriter James Vincent McMorrow. Set to perform at Chevron Festival Gardens at part of Perth Festival, McMorrow will bring to life tracks from his acclaimed new album 'We Move'. Keep eyes peeled for more dates, to be annoucned.
"Sonically audacious, visually stunning and meticulously modern"
– The Times ★★★★
Far from the dense, protective imagery at the heart of 'Post Tropical', 'We Move' is ultimately a record open in its portrait of anxiety and social unease. For McMorrow, it's about celebrating mental fragility and how we move forward in life.
"Profound and unexpected…a singular style"
– Mojo ★★★★
The first steps towards the release of 'We Move' took place in 2014, when McMorrow – having been asked to write for different artists' projects – started sketching out ideas for others on tour (and subsequently stopped over-analysing his own work). Intent on doing the opposite of everything he'd done thus far in his career, returned to Dublin determined not to just produce another album himself, but to work with people who could articulate the unique world he heard in his head.
"A richly textured, hip-hop influenced odyssey"
– Esquire
Those people eventually became a list of the who's who of the production world, namely Nineteen85 (Drake, DVSN), Two Inch Punch (Sam Smith, Years & Years), and Frank Dukes (Kanye West, Rihanna). Mixing took place largely in Miami with one of McMorrow's all-time heroes, Jimmy Douglass (Jay Z, Timbaland, Justin Timberlake), who finessed the record's warm, vintage sound, while still infusing it with a forward-thinking feel. The resulting record is essentially the realisation of McMorrow's long held musical fantasy – "I grew up wanting to write songs like Neil Young but produce them like The Neptunes".
Don't miss James Vincent McMorrow's stunning return to Australian shores in March 2017.
Tour Dates
Sydney Opera House
It's Over!
Melbourne Recital Centre
It's Over!
Melbourne Recital Centre
It's Over!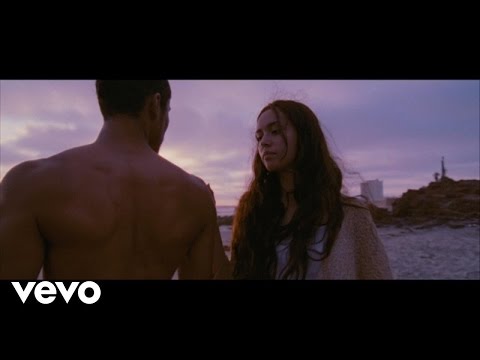 Filed under: James Vincent McMorrow