JAMIE XX
Australian Tour
Following the success of his intimate headline dates in July 2012 – with all shows selling out in under minute – Handsome Tours are pleased to announce solo shows for Jamie xx in Perth, Melbourne and Sydney this March/April. The dates come as part of The xx's previously announced Australian tour, which has seen almost instant venue sell-outs and second shows added due to epic demand.
General public tickets on sale Wednesday 6th March at 12pm AEDT.
Catch Jamie xx performing in Perth on Sunday 31st of March at The Bakery, over the Easter long weekend.
Jamie will also perform late shows in Melbourne on Friday 5th April at the Prince Bandroom, and Sydney on Saturday 6th of April at the Metro Theatre. These two gigs follow the previously announced shows by The xx earlier in the evening, and will have late starting times to accommodate.
The past few years have been meteoric for Jamie xx, who has earned a name for himself as one of the world's hottest producers. In 2011 he crafted the underground hit 'Far Nearer' and collaborated with Gil Scott-Heron on the album We're New Here, a re-envisioned version of Scott-Heron's 2010 masterpiece I'm New Here. We're New Here features Jamie's brilliant remixes of 'NY Is Killing Me' and 'I'll Take Care of U', which was later reworked by Drake and Rihanna for their worldwide #1 'Take Care'. In 2011, Jamie also reworked Radiohead's track 'Bloom' for their remix album TKOLRMX123456.
Presented by 3RRR and FBi Radio.
Tour Dates
Prince Bandroom
It's Over!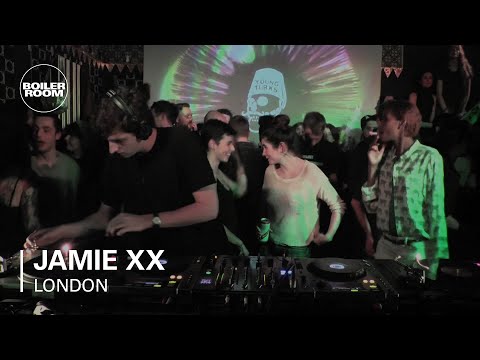 Filed under: Jamie xx