JAY ROCK
Australian & New Zealand Tour March 2019
"After years of waiting his turn in TDE's pecking order, it's finally Jay Rock's time to win" – Complex
Fresh off the back of his Black Panther featured, global hit 'Kings Dead (feat Kendrick Lamar, Future & James Blake)' and the release of his third album Redemption, Jay Rock announces he will be bringing his mind-blowing live show to Australia & New Zealand for the very first time!
Hailed as one of the slickest West Coast rappers since his debut single 'All My Life (In the Ghetto)', featuring Lil Wayne & will.i.am, dropped in 2008, Top Dawg Entertainment trailblazer Jay Rock has only moved from strength to strength. From early praise as part of the esteemed XXL 2010 Freshman class, Jay Rock has quickly taken his place alongside fellow West Coast contemporaries Kendrick Lamar, J Cole and Schoolboy Q as one of raps most exciting voices.
Johnny Reed McKinzie, Jr., or Jay Rock, was born in 1985 in Watts in Los Angeles, California. This environment profoundly influenced him, and, after turning to rap as an outlet, his roots & life experiences in Watts became a prominent theme in his lyrics.
Attracting the attention of LA tastemakers Top Dawg Entertainment, Jay Rock released his first official album in 2011 Follow Me Home featuring appearances by Kendrick Lamar, ScHoolboy Q, Rick Ross, and Ab-Soul. He followed up this release with 2015's 90059, named after the Watts zip code, which debuted at #16 on the Billboard 200.
Now, back with his third album Redemption, which has earnt him 2 Grammy nominations and a #13 Billboard album chart position, Jay Rock is finally bringing his live show to Australia & NZ. Featuring an impressive list of collaborators across the 13-track LP, including SZA, Future, J. Cole, Jeremih, and Kendrick Lamar, Pitchfork has lauded Redemption as "his strongest album yet".
Presented by Astral People, Handsome Tours, Complex & Top Dawg Entertainment, 'The Big Redemption Tour' will see Jay Rock bring his regal flow to Sydney, Melbourne, Brisbane, Auckland & Wellington in March 2019.
Don't miss the chance to see one of one of the West Coast's most dynamic rappers debut his live show in Australia & New Zealand
Tour Dates
Croxton Bandroom
It's Over!
Wellington
Fri 22 Mar 2019
Meow
It's Over!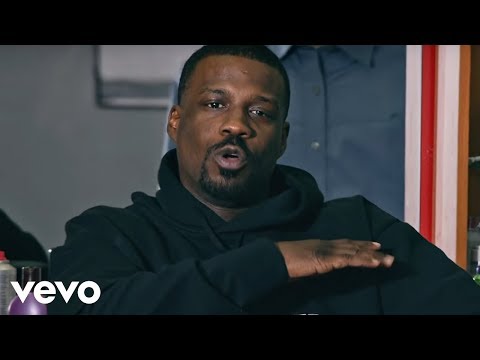 Filed under: Jay Rock