JAY & SILENT BOB
Australian Tour April 2012
Fast-talking, foul mouthed Jay and his "hetero life partner" Silent Bob will tour Australia this April with their highly praised live comedy podcast show, JAY AND SILENT BOB GET OLD.
Following the release of the cult-classic film Clerks in 1994, long time friends Jason "Jay" Mewes and Kevin "Silent Bob" Smith quickly became much loved stoner icons, with their mischievous characters going on to star in Mallrats, Chasing Amy, Dogma, Jay and Silent Bob Strike Back and Clerks 2, all of which were written and directed by Smith.
The duo have toured Jay & Silent Bob Get Old through the US, recording each evening and then releasing the audio as a free podcast, resulting in the show being ranked the #1 podcast on iTunes Comedy. The shows are a sometimes touching, always hilarious, and a very honest insight into what happens when two people grow up together in the Hollywood limelight.
Now Australian fans will have the opportunity to be a part of the popular podcast series and see their slacker heroes on stage doing what they love, telling stories and poking fun at each other. Jay and Silent Bob are getting old, come watch it as it happens!
Jay & Silent Bob Website
Jay & Silent Bob Facebook
Jay & Silent Bob Get Old Smodcast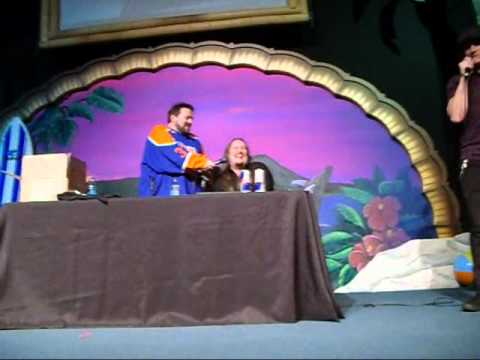 Filed under: Jay & Silent Bob