LADY LESHURR
Australia & NZ Tour February 2017
Astral People, Handsome Tours, FBi Click and i-D Magazine are proud to present the debut East Coast Australian shows of Lady Leshurr.
With new single "Where Are You Now?" tearing up airwaves around the country and her "Queen's Speech" freestyle series earning a staggering 73 million collective YouTube views, Lady Leshurr promises to make one of the hottest debuts of the summer.
"UK rap's best-kept secret has caused ripples worldwide"
– The Fader
Garnering the support of hip-hop heavyweights Timbaland, Erykah Badu and Busta Rhymes and with her debut album Queen of the Scene on the way, Lady Leshurr has cemented her place as one of the UK's most prominent female rappers. By just 27, she has released nine mixtapes and three EPs, sold out shows from New York to Brixton, and graced festival stages across the world. Lady Leshurr has gained global recognition for her quick-witted rap soaked with a unique blend of humour and self-empowerment. Pushing grime into the mainstream spotlight alongside peers Skepta, Dizzee Rascal and Stormzy, the Birmingham MC has been touted as the "The Queen of Grime" (NME).
"Lady Leshurr is the most visible of grime's
women at the moment—for good reason."
– Pitchfork
Don't miss Lady Leshurr's Australian debut – a royal occasion which promises to be truly unforgettable.
Tour Dates
Melbourne
Sun 12 Feb 2017
Howler
It's Over!
Oxford Art Factory
It's Over!
Splore Festival
It's Over!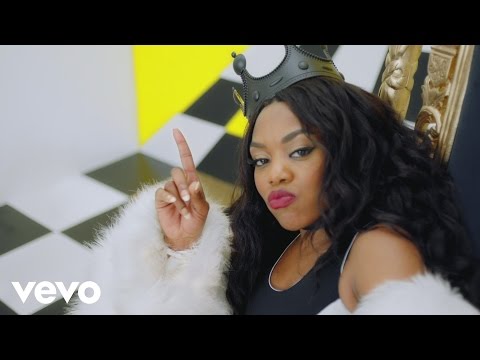 Filed under: Lady Leshurr