LE1F
Australian Tour January 2016
Astral People & Handsome Tours are proud to present the return of eclectic NYC rapper, Le1f, to Australia in January 2016. The shows in Sydney, Brisbane, Perth and Melbourne will follow hot on the heels of Le1f's studio debut album, 'Riot Boi' – out 13th November 2015 via XL Recordings (Jungle, FKA Twigs) and Terrible Records (Solange, Kirin J Callinan).
In a world full of rappers claiming to be one of a kind, Le1f (born Khalif Diouf) is a real deal original: a fascinatingly complicated personality full of seeming contradictions. Le1f's dynamic rapping skills and forward-thinking approach to production have led industry heavyweights like The Fader, Spin and Pitchfork to praise his sound as the future of hip-hop.
Le1f's forthcoming debut will feature guest vocals from Dev Hynes (Blood Orange), Junglepussy, Don Christian, and Miss Geri, among others, and production from SOPHIE, Lunice, Boody, Blood Diamonds, Salva, Dubbel Dutch and Evian Christ. 'Riot Boi' promises to maintain his dynamically controversial personality, drawing inspiration from the Riot Grrl Movement and artists like M.I.A. and Missy Elliott.
Le1f started off producing beats for the influential Das Racist hip-hop group, where his talents quickly caught the attention of US label Greedhead Music and led to the release of his debut mixtape 'Dark York' in 2012. The lead single 'Wut' instantly went viral, reaching almost 3 million views on YouTube, with his provocative lyrics and hyper articulate style of rapping earning him critical acclaim worldwide. Drawing inspiration from the glossy Bling Era rap hits of his youth, Le1f has constructed a distinctive sound and eclectic persona that challenges perceived boundaries associated with the genre. The New York rapper's trained background in ballet and modern dance, alongside his impressive vocal depth and speed, result in live performances that are both engaging and unforgettable.
Le1f's upcoming AUS tour marks his return to the country since his unforgettable tour in 2013, and is not one to be missed. As well as headlining Sugar Mountain Festival, Le1f will be playing a string of headline dates across the country.
Tour Dates
Oxford Art Factory
It's Over!
Jack Rabbit Slim's
It's Over!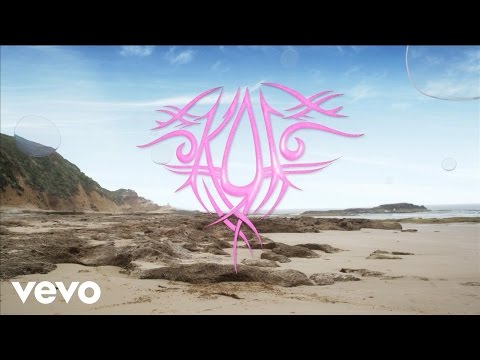 Filed under: Le1f