OF MONTREAL
Australian Tour March 2009
Psychedelic pop rockers Of Montreal announce their much-anticipated debut Australian Tour for early 2009.
The last couple of years have seen the indie stalwarts explode from cult status to international popularity. Nine albums deep and way too many costume changes to count, the time is nigh for the Athens, Georgia natives to bring their frolicking romp of a live show to our shores.Of Montreal emerged from the Elephant 6 Recording Company – a collective of American musicians interested in combining musical experimentation with more traditional elements of pure pop music.
The band is largely the project of Kevin Barnes – a married white man whose alter ego is a black transsexual named Georgie Fruit. On their latest album, Skeletal Lamping (released in October 2008) Kevin embodies a glam-funk warrior. The record is drenched in the sounds and sexuality of Prince, Freddie Mercury and Ziggy Stardust-era David Bowie. Barnes uncovers his freakiest fantasies, revisits his past and explores seemingly contradictory aspects of his personality in a kaleidoscopic musical vision!
With a career spanning over ten years, we are thrilled that Of Montreal will finally bring their extravagant live concert to Australia for 2009. They appear at the Golden Plains Festival (http://2009.goldenplains.com.au/), Perth International Arts Festival (http://www.perthfestival.com.au/) and club shows in Sydney, Melbourne and Brisbane. Expect the unexpected!
"Of Montreal: Frontman Kevin Barnes dresses like a cardinal! Then, he's a minotaur! He's in a bikini bottom! He's wearing a giant fanny pack! He's covered in fake blood! He's smothered in whipped cream! He's dressed like Prince! Shall I continue?" – MTV
Dates Played
PERTH
When: Sat 28-02-09
Where: Perth International Arts Festival – Beck's Music Box
SYDNEY
When: Tue 03-03-09
Where: Manning Bar
BRISBANE
When: Wed 04-03-09
Where: The Zoo
MELBOURNE
When: Thu 05-03-09
Where: Hi-Fi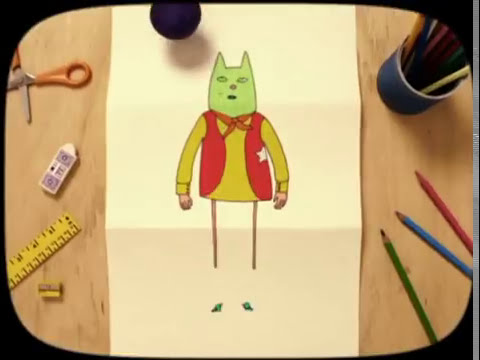 Filed under: Of Montreal