PHOEBE BRIDGERS
Australian Tour February 2019
Handsome Tours, FBi Radio, Triple R and Jet Black Cat Music are excited to announce the debut Australian tour of Los Angeles-based Phoebe Bridgers.
These eagerly-awaited dates in Sydney, Melbourne and Brisbane culminate a whirlwind 18-months for the rising star, in which Bridgers appeared on the cover of The FADER, was named #1 Best New Artist of 2017 in the same publication and won the AIM Award for International Breakthrough Of The Year.
Bridgers' 2017 debut album 'Stranger In The Alps' (Dead Oceans / Inertia) received rapturous reviews worldwide, leading to tours across North America and Europe with artists including The National, Bon Iver and Conor Oberst. In October 2018, Bridgers teamed up with her illustrious indie-rock contemporaries Julien Baker and Lucy Dacus as the group boygenius, releasing a self-titled EP on Matador Records which would be extensively profiled in publications from Pitchfork to The New Yorker.
From an early age, Bridgers found encouragement from a close-knit artistic community of friends and family to follow her dreams, and at school she forged relationships that would teach her as much about her craft as her classes. Inspired by the subdued emotional style of legendary songwriters like Elliott Smith, Joni Mitchell, Tom Waits and Leonard Cohen, Bridgers began gigging around L.A, playing as often as she could. "Los Angeles is interwoven into my music inherently," she says. "I don't necessarily try to reference it, but because I'm pulling from experience it just appears."
Soon enough, Bridgers powerful, lilting voice and haunting, introspective songs had inspired artists like Julien Baker to bring her on tour in 2016 as well as John Doe and Conor Oberst to sing with her on her debut album.
Perhaps nobody captures it better than The A.V Club, who raved "Stranger In The Alps alchemizes sorrow into redemptive beauty. It's never about wallowing, but about slowly moving through it. That difference, played out over some incredible, wise-beyond-her-years songwriting, makes it one of the best albums of the year."
Don't miss the phenomenal Phoebe Bridgers in Australia for the first ever time this summer!
Tour Dates
Oxford Art Factory
It's Over!
Oxford Art Factory
It's Over!
Croxton Bandroom
It's Over!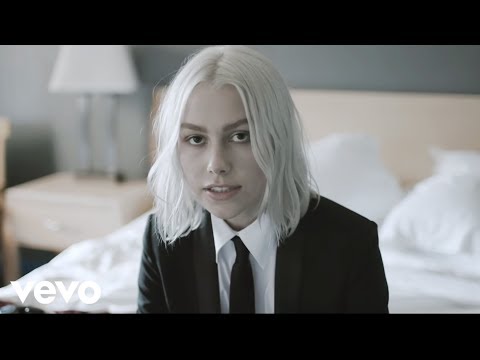 Filed under: Phoebe Bridgers