RAYE
Australia + New Zealand February 2024
Handsome Tours, triple j & Laneway Presents are pleased to present RAYE on her debut Australian tour in 2024!
Industry disrupter RAYE continues to break records with her debut album, My 21st Century Blues, a decade in the making and her first as a proudly independent artist. On her own terms, RAYE gave space for listeners who have faced and overcome adversity with anthems for women in the industry in 'Hard Out Here.', or stuck in the cycle of misogyny in 'Black Mascara.' The deeply personal 13 track body of work recounted her own painful experiences in sexual abuse and rape most poignantly on 'Ice Cream Man.', amongst tales of body dysmorphia, addiction, misogyny, and even climate change.
Her certified ARIA Double Platinum and tiktok viral hit 'Escapism. (feat 070 Shake)' a no-holds-barred tale of self-medication with drink, drugs, and sex after heartbreak, changed the game entirely for RAYE. Accumulating over 458M Spotify streams, peaking at #1 in the UK and #3 in the Australian ARIA Singles Chart and triple j Hottest 100 debut at #67, the single is now certified platinum across the US, UK, Sweden, Norway, Finland, Netherlands, New Zealand, Canada, Switzerland and Austria, and Gold in Germany, Denmark, France and Italy whilst also marking her debut into the US Billboard Hot 100 chart peaking at #22 and #7 at the Billboard Global 200. Most recently the single scored the Ivor Novello Award for Best Contemporary Song.
The acclaimed, award winning star found local support across triple j as Feature Album ("fierce talent through 13 deeply personal songs"), and CADA's Feature Project ("The release is deep, gritty, ambitious and unapologetically RAYE; mixing catchy pop with slinky dance and R&B, she opens a window into the future of music"), amongst support across NOVA FM, KIIS, LiSTNR, InStyle Australia, Sniffers, Music Feeds, Acclaim, Purple Sneakers, RAGE and more. Following her recent 'Flip A Switch.' remix with boundary breaking rapper Coi Leray, RAYE won the BRIT Billion Award for over 1 billion streams across the UK.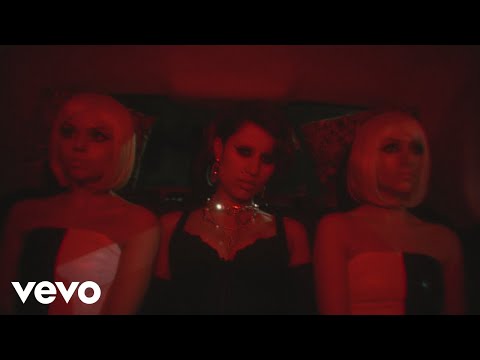 Filed under: raye