SAM AMIDON
Australian Tour January 2012
Sam Amidon was born and raised in Brattleboro, Vermont by folk musicians Peter and Mary Alice Amidon, taking up the fiddle at the Extremely Young age of 3 years old. He has released three albums of radically re-worked folksongs: "But This Chicken Proved Falsehearted," recorded at his then-home of Harlem in 2006 with Thomas Bartlett; followed by "All Is Well" in 2008 and, most recently, "I See The Sign" in 2010 – both recorded in Iceland with producer Valgeir Sigurðsson.
"Amidon mines an old America and twists it up into something new and awfully strange…" – [Prefix Mag]
Bringing a calm vocal to his work, along with a vast collection of instrumental talent [playing banjo and guitar in addition to the aforementioned fiddle], Sam Amidon puts folk classics in a new light. His creative aptitude has yielded collaborations with artists such as Nico Muhly, Thomas Bartlett, Beth Orton, Shahzad Ismaily, Glen Hansard, and Bill Frisell.
"It's theoretical and handsome music, and it makes good sense of its curious point of view" – [New York Times]
Sam Amidon is currently London-based and finishing work on a new album. Don't miss his Australian shows in 2012.
Tour Dates
Northcote Social Club
It's Over!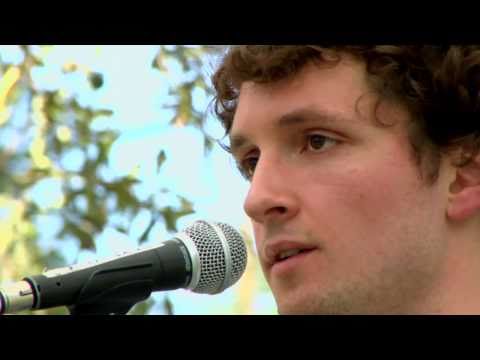 Filed under: Sam Amidon