SHEER MAG
Australian Tour December 2016
Handsome Tours are proud to announce the debut Australian headline shows of Philadelphia DIY punks SHEER MAG. The five piece will be touching all coasts this December, with performances in Sydney, Wollongong, Melbourne, Brisbane and Toowoomba, on top of announced appearances at Fairgrounds Festival (NSW) and Meredith Music Festival (VIC).
being joined by…
Sydney: Tyrannamen, Bed Wettin' Bad Boys, Skin Prison + Rapid Dye
Melbourne: Tyrannamen + Miss Destiny
Wollongong: Dumb Punts + Nuclear Family
Canberra: TV Colours + Little Lunch
Brisbane: Thigh Master + Clever
Toowoomba: Something Something Explosion
Sheer Mag are the kind of band whose name you scrawl into a wooden school desk, with lightning bolts on either side. They're the kind of band that make you want to tear the sleeves off your denim jacket, smash your beer bottle against a wall, and launch your sweaty torso into a crowded pit of bodies, thrashing about in ecstatic celebration.
Inspired by dirty punk rock and your dad's entire collection of LPs, the Philadelphia power rock outfit are one of the most electrifying, turn-it-up-to-11 and yell "fuck you" to the man bands playing rock and roll at the moment and they've just announced a Melbourne show. Just for you.
Following the release of their debut EP last year, it'll be the band's first ever voyage to Australia, bringing their rough as guts, AM radio production, that makes them sound like they've been beamed in directly from the '70s, like an early, bastardised punk version of Thin Lizzy.
The mythos of Sheer Mag begins like so many other celebrated rock n roll bands of yore: with two brothers. Following in the tradition of The Bee Gees, Oasis and The Allman Brothers, the brothers Seely conspired to create a rock band to end all rock bands. The sheer magnitude of the endeavor required the recruitment of a daring drummer, a fearless lyricist and diva who could party good AND write the rent check.
With the combo now solidly assembled and touring globally, look forward to guitar solos that rip off into outer space, bass lines punch you in the solar plexus, drum beats that melt the wax in your ears, and above it all frontwoman Christina Halladay's titanium pipes, all pulling together to create a sound that was designed to blow the speakers in your car.
Prep your earholes for the live sonic assault on Thursday 1 December  at The Bald Faced Stag, Sydney and Sunday December 11 at The Tote, Melbourne. Sheer Mag will be joined in Melbourne and Sydney by soulful rock'n'rollers TYRANNAMEN (feat. members of Twerps and Whipper). Plus slots at Fairgrounds Festival and the famed Meredith Music Festival.
Set Times: Sydney – Thurs 1 Dec
8.00pm – Reserve Game
8.30pm – Skin Prison
9.00pm – Rapid Dye
9.30pm – Bed Wettin' Bad Boys
10.15pm – Tyrannamen
11.00pm – SHEER MAG
Tour Dates
Bald Faced Stag
It's Over!
Fairgrounds Festival
It's Over!
The Spotted Cow (Free Show)
It's Over!
Meredith Music Festival
It's Over!
Melbourne
Sun 11 Dec 2016
The Tote
It's Over!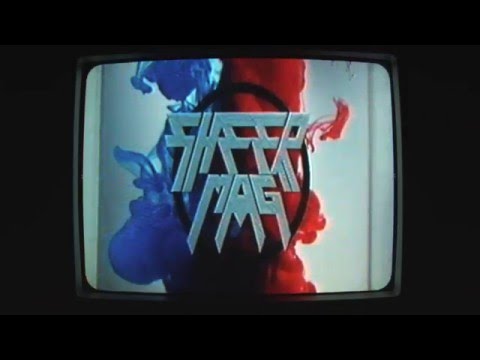 Filed under: Sheer Mag