SHURA
Australian Tour Dec 2016 / Jan 2017
Handsome Tours and Astral People are excited to announce the hotly tipped Australian debut of Shura with an exclusive Melbourne-only performance at Northcote Social Club on Wednesday 4th January.
The London based singer and producer will also be appearing at Falls Festival over New Years 2016/17 and performing a coveted spot on the Field Day line-up in her first-ever string of Australian dates.
Shura's journey started in Manchester, where Shura and her twin brother Nick were born. She played for Manchester City Girls throughout her teenage years, before studying at University and traveling for a period around South America. This sequence of events broadened not only Shura's personal horizons, but also gave her the time to articulate a messy break-up into emotional, heartfelt Pop. She returned to the UK and wrote 'Touch', whose resonant lyrics and quickly-viral video (featuring her friends snogging) resulted in one of the most enduring blog successes of recent times.
"Touch" landed on the internet with a DIY video in which she convinced her cross-section of friends to kiss on camera. Built around a pillow-soft beat, languid bassline and a slowly unfurling melody, its snapshot of that awkward friend-zone period post-break-up results in one of the most enduring blog crossovers in recent years: over 30 million plays, sell-out worldwide shows, and fans in the least probable of places (first, the likes of Dev Hynes, Jungle and Kylie Minogue: later, the guest verse from Talib Kweli, a remix from Four Tet, and a Live Lounge cover from Mumford & Sons).
"Soft, vaguely 70s/80s pop filtered through 90s R&B…
Shura is the real deal"
The FADER
"Shura sings for that soul-searing moment
when hearts are not breaking, but broken"
Pitchfork

Two years later, Shura presents her acclaimed debut album 'Nothing's Real': songs written and painstakingly recorded across two years in Shura's Shepherds Bush bedroom. Musically, the record mixes much of what Shura loves, teasing it into unusual shapes: part infectious 80s pop (early-Madonna, Janet Jackson), part brooding, bedroom-R&B (Dev Hynes), via the alternative rock textures of War on Drugs or Fleetwood Mac.
"Shura's finely shaped vocal tracks,
approach something like perfection."
New York Times
"Breathy, grungy and arresting"
Elle

Having toured internationally with the likes of CHVRCHES, M83 and Marina & The Diamonds and graced festival stages including Primavera Sound, Electric Picnic and Bestival, Shura's Australian tour marks one of the season's most anticipated debuts.
Don't miss the immersive synth-pop of Shura this summer!
Tour Dates
Marion Bay
Sat 31 Dec 2016
Falls Festival
It's Over!
Northcote Social Club
It's Over!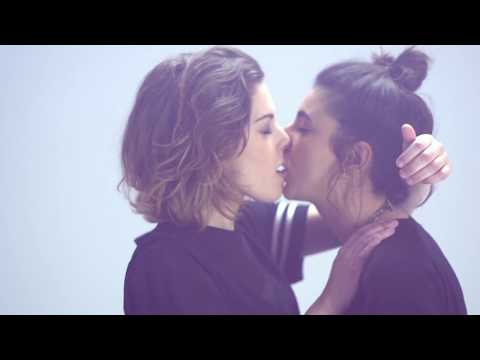 Filed under: Shura