SMINO X MONTE BOOKER
Australian Tour April 2018
Handsome Tours & Astral People are excited to present a co-headline Australian tour from Chicago-based hip hop artist Smino & producer Monte Booker. Both will bring their respective live sets to Sydney, Melbourne, Brisbane and Perth, with support from Arno Faraji, as well as Wellington & Auckland for the very first time this April.
Smino, the St-Louis native that Complex named one of "One of 2017's Most Promising Rappers", was born with creativity coursing through his blood. He began playing drums at the family's church, rapping at age 7 and writing songs at 16. Moving to Chicago just as the city was becoming the rap boom town it is now fabled for, Smino evolved his "totally unforced confidence" (Pigeons & Planes), going on to sell out shows in New York, Chicago, St. Louis,  Los Angeles and London.
Chicago producer Monte Booker is 21. He recently referred to some of his formative influences, like the Neptunes and Kanye West, as "the old hip-hop scene." Considering Flying Lotus a genre unto himself, his sounds are bespoke, and his beats don't smack as much as they pleasingly tumble forth, like tennis balls in a dryer. Booker is a late millennial making music for a new millennium.
With label & collective mates including Mura Masa, Justice, Joe Kay, Ravyn Lenae, Sango & Tommy Genesis, it's no wonder Pitchfork sees the pair as "stand[ing] apart by creating a sonic world in which typical rules work differently".  Grammy-nominated producer Stefan Ponce (Vic Mensa, Childish Gambino) even predicted the creative partnership of Smino and Booker would rival that of DJ Premier and Guru's or Drake and Noah "40" Shebib's.
blkswn, featuring singles 'Anita' (remix featuring T-Pain), 'Netflix & Dusse', 'Wild Irish Roses' and the namesake single 'blkswn', is a testament to this – the distinct concoction of Monte's soulful, modern production with Smino's singsong, R&B-inflected rapping.
Don't miss your chance to see Smino and Monte Booker blow you away with their soulful sets.
"A living, breathing sound" – Pitchfork
Tour Dates
Wellington
Fri 13 Apr 2018
The Grand
It's Over!
Neck of the Woods
It's Over!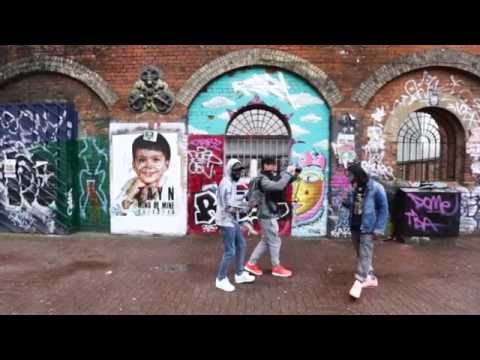 Filed under: Smino, Smino & Monte Booker