SOAK
Australian Tour APRIL 2015
Named a One To Watch for 2015 via the likes of iTunes, Spotify, Hype Machine and the BBC Sound Poll, SOAK has announced a massive international tour including dates in the USA, Europe and Australia.
SOAK will play a very intimate show at Sydney's Hibernian House on Wednesday 15th April as well as Melbourne's Shadow Electric on Friday 17th April. Tour details below & tickets on sale now! SOAK is 18-year-old Derry based Bridie Monds-Watson.
SOAK's new video for 'Sea Creatures' draws together the narratives of various characters via one life-changing event, and was filmed (often with just Bridie and her skateboard) at the crack of dawn around London's Olympic Park.
Before We Forgot How to Dream is a stunning snapshot of SOAK's formative years growing up in Northern Ireland, touching variously on the themes of isolation, family and what to do with your future. Already compared with the likes of Laura Marling and Beach House, Bridie has been a rising star in her hometown of Derry since the age of 14, when a chance uploading of the 'Sea Creatures' demo to the BBC Introducing playlist saw A&R board the next flight over and park up outside the Monds-Watson's household. Yet SOAK rushed into nothing, instead splitting her time between studies, the local skate-park and daunting early shows (such as opening Derry's tenure as City of Culture hours before a GCSE exam).
Things moved forward last year, when Bridie teamed up with CHVRCHES for their launch of a singles label, toured with George Ezra and Tegan & Sara, before signing a deal with Rough Trade the same summer most of her friends got their A-Level results. Produced alongside Tommy from Villagers, her debut album traces SOAK's extraordinary journey to this point, and marks Bridie's graduation from raw talent to a significant songwriter for the years ahead. It seems also to speak of those more universal joys and fears of adolescence, before we, too, forgot how to dream.
Fellow 18 year old singer/songwriter Jesse Davidson will be supporting SOAK at all three shows with HOWQUA also joining the bill in Melbourne.
Set times:
SYDNEY 15th April, Hibernian House: 8pm Doors | 8.30pm Jesse Davidson | 9.30pm SOAK
SYDNEY 16th April, Paddington Uniting Church: 8pm Doors | 8.45pm Jesse Davidson | 9.45pm SOAK
MELBOURNE 17th April, Shadow Electric: 7pm Doors | 7.45pm HOWQUA | 8.45pm Jesse Davidson | 9.35pm SOAK
Supported by FBi Radio, Triple R, Spotify, Catalogue Magazine, Rough Trade and Remote Control Records.
More info on SOAK here.
Tour Dates
HIBERNIAN HOUSE
It's Over!
Paddington Uniting Church
It's Over!
SHADOW ELECTRIC
It's Over!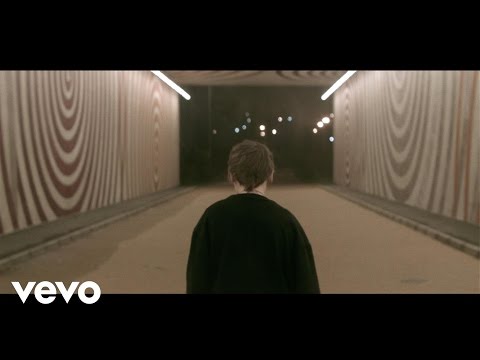 Filed under: SOAK