SOAK
AUSTRALIAN TOUR DEC 2015/JAN 2016
** SOUTHBOUND 2016 CANCELLED**  
Regretfully, SOAK will no longer be appearing in Perth due to the unfortunate cancellation of  Southbound 2016, as a result of fire situation in the festivals surrounding areas.  For more information please visit: Southbound Festival.
 ***
Handsome Tours, Remote Control Records and Channel V Australia are excited to announce that U.K. songwriter SOAK (aka. Bridie Monds-Watson) will return to our shores in 2016 for a pair of headlining shows at Melbourne's Northcote Social Club on Wed 6th January and Sydney's Newtown Social Club on Fri 8th January.
SOAK made her Australian debut in April of this year, with an acclaimed run of intimate, acoustic performances to celebrate her triple j endorsed single 'Sea Creatures'. Since then, SOAK's acclaimed album 'Before We Forgot How To Dream' was released on Rough Trade Records to universal critical accolades, propelling the 19-year-old around the world for shows with her all new three-piece band. SOAK's band will perform in Australia for the first time ever this January.
The Sydney Morning Herald praised SOAK's debut album saying that Monds-Watson "delivers her streetwise observations with thrilling maturity" whilst FasterLouder declared the album "doesn't mark SOAK as an artist to watch; it marks her as an artist who deserved your attention right now."
At both headline shows, she will be joined by 19-year-old alt-pop breakout, Cloves. The shows will be among the first Australian performances from the Melbourne-born, London-based rising star, whose soulful singles 'Frail Love' and 'Don't You Wait' have accumulated over 250K streams on Soundcloud, pushed her to #2 on the HypeMachine charts, resulted in play on BBC Radio 1 and been described by i-D Mag as being "melancholy, beautiful and mature beyond her tender years". Now working under the guidance of Lana Del Ray and Sia collaborator, Justin Parker, Cloves will be releasing her debut EP XIII this November on Island Records Australia.
SOAK will also be joined at both shows by Caitlin Park, whose signature combination of folk, electronics, pop and neo-soul has made her a favourite amongst fans and critics alike. Park's 2014 sophomore album The Sleeper was named Album Of The Week on FBi Radio and Double J, as well as getting her shortlisted for the prestigious Australian Music Prize. Caitlin's new endeavours and new projects in 2015 have propelled her into even more exciting territories, reaching new heights as an experimental arranger, building her production skills and evolving her songwriting further still.
SET TIMES:
MELBOURNE: Doors 7.30pm | Caitlin Park 8pm | SOAK 9.15pm
SYDNEY: Doors 8pm | Hannah Joy 8.30pm | Caitlin Park 9.30pm | SOAK 10.30pm
More info on SOAK.
Tour Dates
MARION BAY
Thu 31 Dec 2015
FALLS FESTIVAL
It's Over!
NORTHCOTE SOCIAL CLUB
It's Over!
NEWTOWN SOCIAL CLUB
It's Over!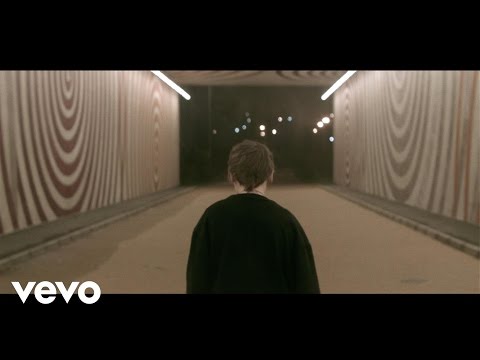 Filed under: SOAK