SOKO
Australian Tour December 2008 / January 2009
When French chanteuse, SoKo reached No. 9 on the Triple J Hottest 100, 2008 for her hit song 'I'll Kill Her', she put up a plea on her home page saying "fly me to Australia".
Now her prayers, and ours, have been answered with the petite French actress heading Down Under in December and January for very special intimate headline shows in Sydney and Melbourne. She will also appear at Falls Festival (http://www.fallsfestival.com.au/) Marion Bay and Lorne, Southbound Festival (http://www.sunsetevents.com.au/Festivals/Southbound/default.aspx) in Busselton and Sunset Sounds (http://www.sunsetsounds.com.au/) in Brisbane.
The 21-year-old was born in Bordeaux, France as Stephanie Sokolinski and started out as an actress in several French movies, Les Irreductibles, Dans Les Cordes and Les Diablesses. She found herself wanting to sing in the movies she was making and now, her singing career has taken on a life of its own.
SoKo has toured Europe extensively as a duo with Thomas 'Toma' Semence, donning a tiger hat for her performance at Pukkelpop. Pretty fitting for a girl with a song called, I Wanna Look Like A Tiger. She has previously played with MIA at the ICA in London, as well as numerous tours and festivals across Europe.
SoKo is currently at Bear Studios in Seattle with Ryan Hadlock (Blonde Redhead, The Strokes, Johnny Flynn and the Sussex Wit) recording her debut album. A full length album is expected out worldwide in the new year.
The Melbourne show is a New Years Day event, kicking off at 2pm with an exciting local line up soon to be announced. What better way to get rid of that NYE hangover.
Dates Played
SYDNEY
When: Mon 29-12-08
Where: Oxford Arts Factory
MELBOURNE
When: Thu 01-01-09, 2:42pm
Where: Corner Hotel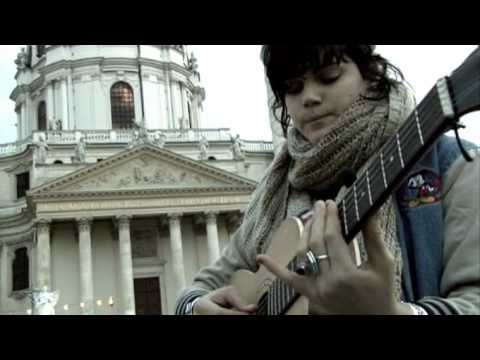 Filed under: Soko