TEGAN & SARA
Australian Tour May 2010
Canadian twins Tegan and Sara return to Australia in May for a national tour, following the release of their new album 'Sainthood' (Warner) last year. 'Sainthood' was lavished with acclaim from fans and critics a-like, the first single 'Hell' gathering radio spins from alternate and commercial radio around the country.
After years of selling out headline tours and their recent experience in joining the summer festival circuit, which saw them playing to thousands at the Falls Festivals, Southbound and Sunset Sounds in 2008, Tegan and Sara tours have become one of the most anticipated live shows among Aussie music lovers. Their on stage chemistry, incredible musical abilities, infectious pop sensibilities and direct connection with their fans has won hearts all over the world.
In 2010 the girls return with a show full of new songs off 'Sainthood', as well as a few crowd favourites.
Joining the girls for his maiden voyage to Australia will be emcee turned indie folkster Astronautalis. The ex battler, creates a seamless blend where the pugilist becomes the poet, the storyteller becomes showman, and somehow, strangely, the idea of indie-folk-historical-fiction-hip-hop starts to actually make sense.
Sydney darlings The Jezabels will round out the night's entertainment, bringing their melodic indie pop sounds to the tour.
"Their onstage chemistry – and namely effortless banter – added to their appeal, with the pair indulging in storytelling and play fighting far more than they reportedly have in other Australian gigs. With a new album set for release this year, it may be some time before Adelaide gets another taste of these talented siblings whose charm, talent and individuality truly set them apart" THE ADVERTISER
"The anthemic 'Nineteen' then blasted through the speakers, with Tegan and Sara changing guitars and keyboard roles throughout a whole host of their songs. Their harmonies were brilliant, with a few imperfect moments that just seemed to endear the girls to the crowd further." NINE MSN
"Pop music never looked so appealing." THE DRUM MEDIA
"Overall, a top performance from the Canadian twins who are quick becoming a household name." BEAT MAGAZINE
Dates Played
BRISBANE
When: Mon 03-05-10
Where: The Tivoli
Special Guest:Astronautalis (USA) and The Jezabels (AUS)
BRISBANE
When: Tue 04-05-10
Where: The Tivoli
Special Guest:Astronautalis (USA) and The Jezabels (AUS)
SYDNEY
When: Fri 07-05-10
Where: Big Top
Special Guest:Astronautalis (USA) and The Jezabels (AUS)
MELBOURNE
When: Tue 11-05-10
Where: Forum Theatre
Special Guest:Astronautalis (USA) and The Jezabels (AUS)
MELBOURNE
When: Wed 12-05-10
Where: Forum Theatre
Special Guest:Astronautalis (USA) and The Jezabels (AUS)
ADELAIDE
When: Thu 13-05-10
Where: Thebarton Theatre
Special Guest:Astronautalis (USA) and The Jezabels (AUS)
FREMANTLE
When: Fri 14-05-10
Where: Fremantle Arts Centre
Special Guest:Astronautalis (USA) and The Jezabels (AUS)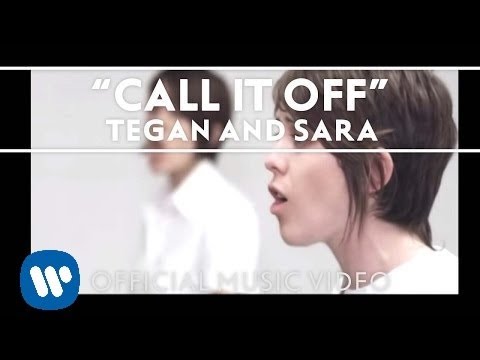 Filed under: Tegan & Sara