TEGAN & SARA
Australian Tour July 2016
Handsome Tours are proud to present the return of Canada's Tegan & Sara to Australia, with the announcement of two exclusive shows in Sydney and Melbourne, supported by Sydney electronic artist Lupa J.
Lupa J first came to the attention of music lovers around Australia, as a finalist in both the 2014 and 2015 Triple J Unearthed competition, before having singles 'Dirty Skin', 'Armour' and 'Numb' championed on an international level by the likes of Stereogum, ID Magazine and Rookie Supporting Grimes in Sydney, and Sarah Blasko on her national Australian tour already this year, 2016 marks a massive year for the newcomer. Lupa J's debut EP 'My Right Name' is out next month.
Performing tracks from their new album Love You to Death, the band will also be appearing at the now sold out Splendour in the Grass. Love You To Death is Tegan & Sara s 8th studio album and once again finds the group working with producer Greg Kurstin (Adele, Sia, Beck, Ellie Goulding). It is slated for release on June 3rd, with the first single 'Boyfriend' out now.
Boyfriend has already received rave reviews from fans and press alike. Vulture exclaims "Are there two greater pop songwriters walking this Earth than Tegan & Sara Quin?  Not many. And oh baby, they're finally back with more synth-pop perfection." SPIN calls the track a "swirling, lushly synthesized confection (handclaps and a f**king killer chorus included),"and Rolling Stone proclaims "The synths beam and blare over thundering percussion, while Sara Quin belts the song's charmingly cheeky and lovestruck hook."
Tegan & Sara have been featured by Buzzfeed in a comprehensive document of the duo's journey over their 17-year career, from their early days to indie rock success, signing to a major label and performing at the Academy Awards, right up to recording Love You to Death. In the unprecedented music profile, Tegan discloses that the album is about "how debilitating and transformative" relationships can be, including those Tegan & Sara have with each other. The album is a product of their strengthened bond and of being more comfortable with who they truly are, and Buzzfeed identifies it as their "strongest, catchiest record to date."
Born in Calgary, Alberta and now residing in Vancouver, BC, Tegan and Sara have won 3 Juno Awards, 2 Polaris Prize nominations and a Grammy nomination.
Tour Dates
Splendour In The Grass
It's Over!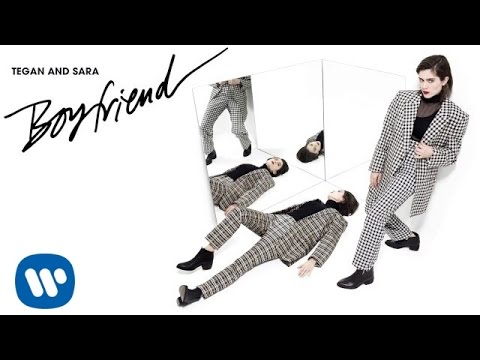 Filed under: Tegan & Sara