THE BLACK ANGELS
Australian Tour June 2013
Sometimes when it rains it pours. Australian fans of revered Texan psych rockers The Black Angels had to wait for what seemed an eternity to see their heroes in the flesh prior to the band hitting our shores for the first time in 2011. With both Sydney and Melbourne shows selling out, their debut tour received rapturous acclaim for their intense but accessible guitar freak-outs and gregarious goodtime vibes, and local followers were overjoyed when the Austin natives were announced as part of the 2012 Harvest Festival line up. Now – having shored up an even bigger following in these parts – The Black Angels are returning to Australia this June armed with their powerful fourth album, Indigo Meadow.
It's undoubtedly in the live realm that The Black Angels have forged their fearsome reputation, and with good cause – their gigs are some of the most cathartic communal rock'n'roll experiences one could ever hope to partake in, harking back to the glory days when such gatherings were as much a spiritual journey for the participants (onstage and off) as they were a musical pilgrimage. Led by explosive frontman Alex Maas and his distinctively kaleidoscopic vision (you haven't seen or heard a theremin in anger until you've seen Mass strut his stuff), The Black Angels take you to places beyond the outer reaches of your wildest imagination, vistas you'll yearn to return to long after the last notes have reverberated around the venue.
This band is on a quest and you're part of both the journey and the destination – climb onboard when The Black Angels hit Australia once more to deliver their visionary psychedelic sermons this June. Retro rock has never seemed so forward thinking!
After sharing the stage at Austin Psych Fest last month and having toured the East Coast together in 2011, The Black Angels have once again invited The Laurels to accompany them on their Australian tour next month which will no doubt be loaded with guitar freak-outs, swirling psychedelia and gregarious good time vibes.
Known for their mind-blowing live show, The Laurels create luscious, complex and dangerous psychedelic shoegaze bliss. In addition to The Black Angels, the Sydney four-piece have shared stages with the likes of Wooden Shjips, Swervedriver, Low, Tame Impala, Dead Meadow and A Place To Bury Strangers. Joining the already impressive line up will be The Murlocs in Melbourne, Mezzanine in Perth, and Zeahorse in both Sydney and Brisbane.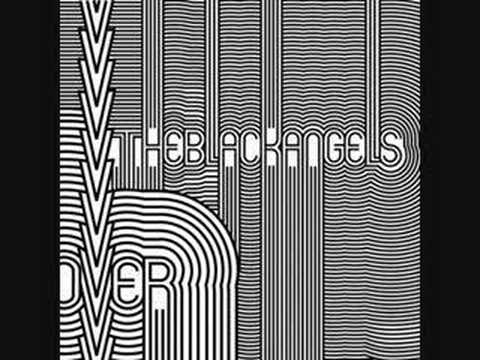 Filed under: The Black Angels