THE LEMONHEADS
It's A Shame About Ray Australian Tour November / December 2010
Lemonheads fans rejoice as the US trio return to Australia this November and December to perform Evan Dando's classic masterpiece, It's A Shame About Ray, in its entirety! In addition to the thirteen songs off …Ray, the band will also play a selection of favourites from their other eight releases.
The Lemonheads fifth album is as infectious today as it was when it was released in 1992. 18 years on, the 30 minute blast of pure pop perfection is still considered by many critics to be the bands greatest album to date. Much of the album was written in Australia, Dando's home away from home, stemming singles ʻConfetti', ʻMy Drug Buddy' and ʻIt's A Shame About Ray'. It was re-released later that year to include one of the bands most commercially successful songs ʻMrs. Robinson'.
The band first performed the album front to back in 2005 as part of the All Tomorrow's Parties curated ʻDon't Look Back' series, playing two instantly sold out shows in London. Following the 2008 deluxe remastered reissue of …Ray, complete with bonus demos, B-sides and a DVD of documentary Two Weeks In Australia, the band toured the album for several months throughout the US and Europe. It's now time for Australian fans to get nostalgic as The Lemonheads bring It's A Shame About Ray back to where it all began.
"It's A Shame About Ray, the second major label offering from the outfit built around singer, guitarist, writer Evan Dando is their best yet. From the understated noise pop of Confetti to the appealing discordance of Rudderless to the warm, acoustic solemnity of My Drug Buddy, Lemonheads prove themselves masters at the pop art of taking a simple musical idea and maximising it to thrilling, melodious effect." Q Magazine"A perfect pop album, its 12 songs had the vibrancy of US powerpop, the mellowness of country rock, the loud guitars of grunge, the impatience of punk and the lyrical concision and perfectly-observed detail of a Ray Davies or early Elvis Costello. And the whole thing was washed in a sweet, dopey, lazy sunniness that gave warmth to everything it touched, and belied the precision and focus of the songwriting." Mojo
Dates Played
BRISBANE
When: Tue 30-11-10
Where: The Zoo
Special Guest:The Candles (acoustic)
SYDNEY
When: Wed 01-12-10
Where: Metro Theatre
Special Guest:Smudge
MELBOURNE
When: Thu 02-12-10
Where: Corner Hotel
Special Guest:The Candles (acoustic)
MELBOURNE
When: Fri 03-12-10
Where: The Espy Gershwin Room
Special Guest:Smudge
PERTH
When: Sun 05-12-10
Where: Rosemount Hotel
Special Guest:The Candles (acoustic)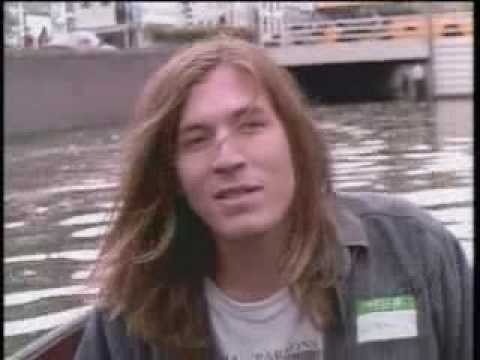 Filed under: The Lemonheads