THE MOUNTAIN GOATS
Australian Tour April 2017
Handsome Tours is excited to announce that The Mountain Goats will return to Australia in April 2017 for the first time in five years. Led by founder, singer and songwriter John Darnielle, the band will grace stages in Sydney, Melbourne, Perth, Adelaide and Byron Bay's Bluesfest. 
A prototypical songsmith of his generation, Darnielle has been renowned for his immersive lyricism and vivid storytelling for over 20 years. During this time, The Mountain Goats has evolved from the lo-fi solo recordings of the 1990s to compositionally rich, grandly conceptual, full-band offerings in the last decade.
Darnielle's penchant for observation and narrative has further seen him branch out into writing, releasing his first novel 'Wolf in White Van' in 2014 with a follow-up, 'Universal Harvester', coming in February 2017 on the eve of his Australian visit.
The tour follows the release of The Mountain Goats ambitious fifteenth studio album 'Beat the Champ', which chronicles the American Southwest underworld of the pro wrestlers he idolised as a kid. As always, it is the details that make this album so absorbing as he vividly imagines and paints their lives through lyric and melody.
"I wrote these songs to re-immerse myself in the blood and fire of the visions that spoke to me as a child, and to see what more there might be in them now that I'm grown," – Darnielle
Come and experience The Mountain Goats' 'Beat The Champ' in the flesh, as well as beloved favourites from Darnielle's sprawling discography.
"The music is fantastically rangy, with discordant strings and jazz piano nuzzling punk-busker guitar. That WWF road-trip playlist you made with Springsteen's "The Wrestler" just got way more interesting." – Rolling Stones
 
 "The Mountain Goats' new LP is dedicated to John Darnielle's childhood pro-wrestling heroes, using the particulars of their lives to explore his own personal mythology. There's a noble simplicity to these songs, reflecting Darnielle's warm memories of his fandom." – Pitchfork
"As the razor, held aloft, glistens in the spotlight, Darnielle offers his parting words: "I loved you before I even ever knew what love was like." It's an epitaph for innocence — for fire and blood, gods and titans, rhyme and reason, the poetry and perfection of a squared circle." – Consequence of Sound
Tour Dates
The Factory Theatre
It's Over!
Melbourne
Tue 11 Apr 2017
The Toff In Town
It's Over!
Melbourne
Wed 12 Apr 2017
The Corner Hotel
It's Over!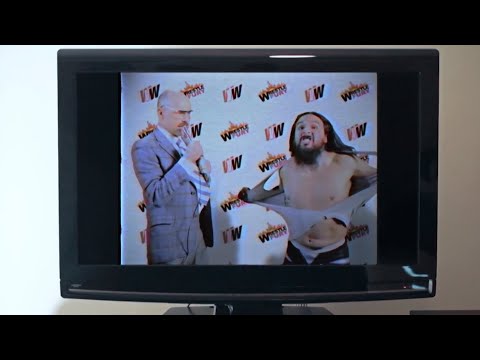 Filed under: The Mountain Goats