THE XX
Australian Tour July 2012
With details of their second album Coexist just announced, Mercury Music Prize winning UK artists The xx will return to Australian shores this July.
Catch The xx perform at The Forum Theatre in Melbourne on Wednesday 18 July 2012 and The Metro in Sydney on Friday 20 July 2012.
"We are very excited to be returning to Australia soon for two small shows. We will play The Forum in Melbourne on July 18th and The Metro in Sydney on July 20th. To try and stop touts getting all the tickets, there is a lottery system which you can apply for. Hope to see you xx". The xx
The xx – Oliver Sim, Romy Madley Croft and Jamie Smith (Jamie xx) – formed in 2005 at London's Elliot School, the alma mater of notable alumni Hot Chip, Burial and Four Tet. Bonding over a shared love of dark, emotive 80s guitar sounds and the high-end sheen of American R&B, The xx's unique sound befits a band whose wide range of influences combine beautiful, hushed vocal duets and a brilliantly inventive use of samples and low-end frequencies to produce stark, sweet, melancholic pop.
The xx have announced details of their new album Coexist, to be released in Australia on 7 September 2012 via Young Turks / Remote Control. Coexist was produced by The xx's Jamie Smith and was recorded between November 2011 and May 2012 in the band's own studio in London.
Coexist is the follow-up release to The xx's debut album xx. Released in August 2009, xx achieved gold sales in Australia, platinum sales in the UK, and accumulated over 1.3 million sales worldwide.
The album has also been awarded the highly prestigious Mercury Music Prize, The Guardian's First Album Award, Album of the Year by both Rough Trade Shops and XFM, and two South Bank and one NME Award nominations.
In addition, Jamie xx has crafted a name for himself as one of the world's hottest producers, with his brilliant 2011 underground hit 'Farer Nearer' and remixes for the likes of Adele, Radiohead and Gil Scott-Heron. Jamie xx's remix of Drake and Rhianna's 'Take Care' was a worldwide #1 and The xx remix of Florence & The Machine's 'You've Got The Love' was also a massive internet sensation.
Known for their incredible live shows, The xx have captivated the world over, playing sold out shows in the UK, USA, Australia and mainland Europe. Don't miss your chance to catch The xx live in Sydney and Melbourne this July.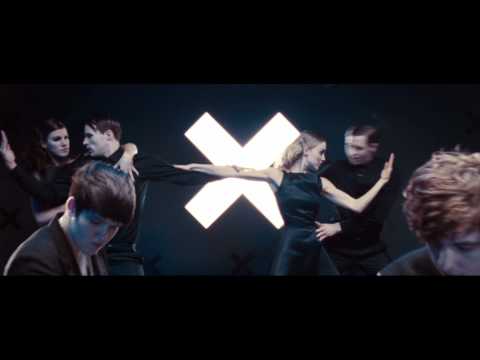 Filed under: the xx