THEESATISFACTION
Australian Tour October 2012
Seattle based psychedelic ladies Stasia Irons and Catherine Harris-White a.k.a THEESatisfaction have announced they will perform at Melbourne Festival in October 2012 as their Australian debut. The duo will also play an intimate show at Sydney's Goodgod Small Club while in the country.
Set times:
8:00pm – Huwston
9:10pm – THEESatisfaction
Combined, these two create their own distinct sound medley, an orgy of funky psychedelic feminista sci-fi drizzled with the warm harmonies and soothing soul of Black Jazz, topped off with icy raps that evoke equal parts Elaine Brown, Ursula Rucker and Q-Tip. The duo featured on comrades Shabazz Palaces' debut album Black Up, which was released in 2011.
Releasing their own debut 'awE NaturalE' earlier this year, THEESatisfaction continue to be embraced for their singular sound, unflinching and upbeat politcal commentary and immortal groove.
Tour Dates
Goodgod Small Club
It's Over!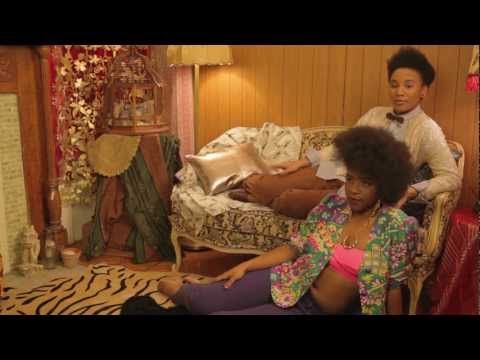 Filed under: THEESatisfaction